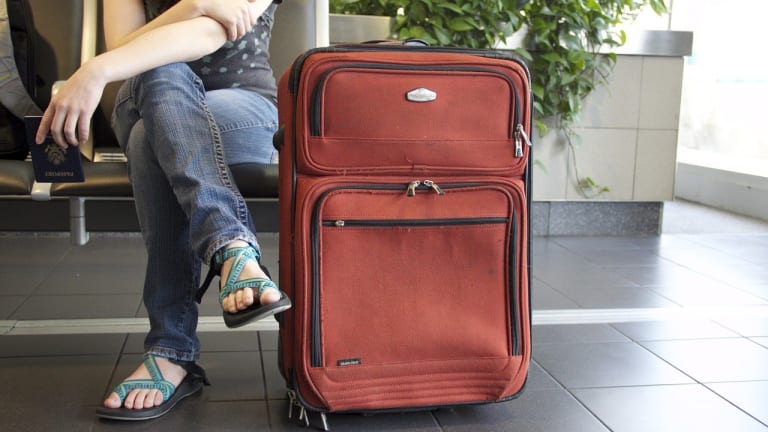 MSP Airport reports busiest travel month since the start of the COVID-19 pandemic
Passenger volume in July was the highest it has been since February of 2020.
The Minneapolis-St. Paul International Airport just had its busiest travel month since the start of the COVID-19 pandemic.
The Metropolitan Airports Commission (MAC) said Thursday passenger volume was just over 2.8 million in July (the latest month for which data is available). That represents the highest number of travelers since February of 2020 — before Minnesota's first confirmed COVID-19 case on March 6, and the public health measures that followed.
 Brian Ryks, CEO of MAC, said in the announcement this is one of the "stronger summer travel" results MSP Airport has seen during the typically busy summer holiday period (Memorial Day through Labor Day).
Related: As demand for air travel returns, Delta plans to hire 3,000 flight attendants
MAC also noted passenger boardings at the airport hit 75% of pre-pandemic levels in July. That's a significant jump from July 2020, when enplanements (as they are called) were at 25% of pre-pandemic levels.
Total passenger figures through the first seven months of the year are at just under 60% of 2019 totals, though monthly numbers have been trending upward.
This matches what is happening across the airline industry in the U.S. Travel figures still aren't quite what they were prior to COVID-19's arrival, but they are much higher than one year ago, and going up.
Related [July 13]: Charges: TSA supervisor took pictures of 'young females' at MSP Airport
Ryks acknowledges there is existing uncertainty about the fall, mainly around "the impact of COVID-19 variants." But MSP Airport, and numerous airlines, are forging ahead with new offerings.
In all, MSP expects to have 399 daily departures in September, up from 288 one year ago.