Nordic spa in Duluth creates Finnish sauna out of blocks of ice
Visitors can go into the ice sauna after taking a traditional sauna as a way to cool down.
A Duluth-based sauna maker and Nordic spa has built a new take on the traditional Finnish custom by building a sauna made of large blocks of ice. 
Cedar and Stone Nordic Sauna recently built a sauna made with walls of ice that are 8 feet tall and 18 inches thick. It took nearly 100 hours to harvest all the ice blocks, which weigh more than 150 pounds each, a news release says.
Duluth's ice sauna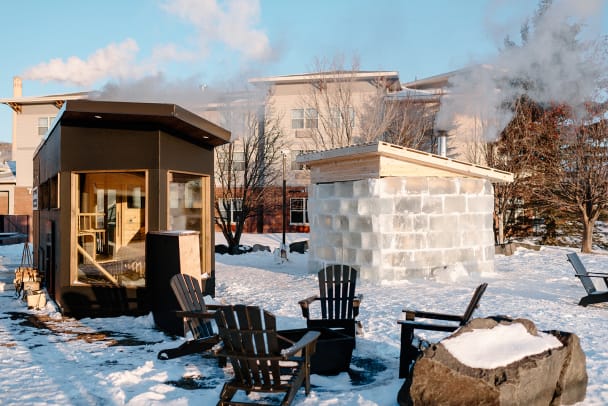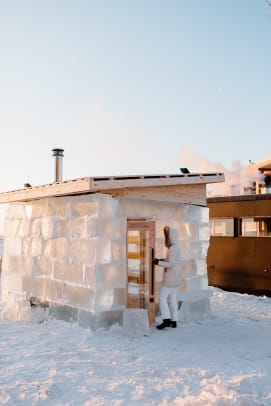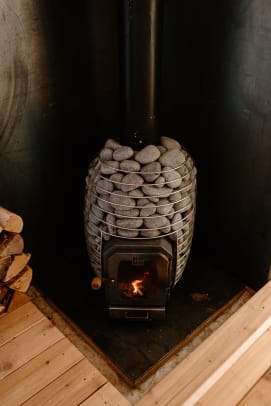 "It was like being a kid again," Minnesota-based sauna builder Justin Juntunen, who is the founder of Cedar and Stone Nordic Sauna, said in a statement. "We were building the best snow fort of our lives and the whole process was a joy."
Cedar and Stone builds and sells custom-built saunas and provides the full Finnish sauna experience at their Nordic spa in Duluth's Canal Park, where Finnish immigrants built public saunas in the late 1800s and early 1990s when they settled in Duluth and northern Minnesota.
"The ice sauna, though beautiful, only rivals the log sauna in its difficulty to construct," explains Juntunen. "Natural materials harvested from the land are always more challenging to sustainably source but like many good things, the best quality takes a bit of work."
The ice sauna can reach a temperature of 140 degrees with 80-100% humidity, the release said. At the Nordic spa, Cedar and Stone is using the ice sauna as a cool-down room for guests to relax inside in-between rounds in their traditional sauna, which has temperatures that reach up to 200 degrees. 
"The experience inside the ice sauna is uniquely beautiful. The ice serves as a translucent window to the world around. Light refracting, and making the sauna feel spacious and inviting. It's the perfect place to cool down and relax." Juntunen said.
People can try out the ice sauna at the Nordic spa until it melts. It's available in the spa's "winter sauna experience" package, which includes a traditional wood-fired Finnish sauna and then a cool down in the ice sauna to end the 75-minute session. It'll run you $89, and you can book it here.