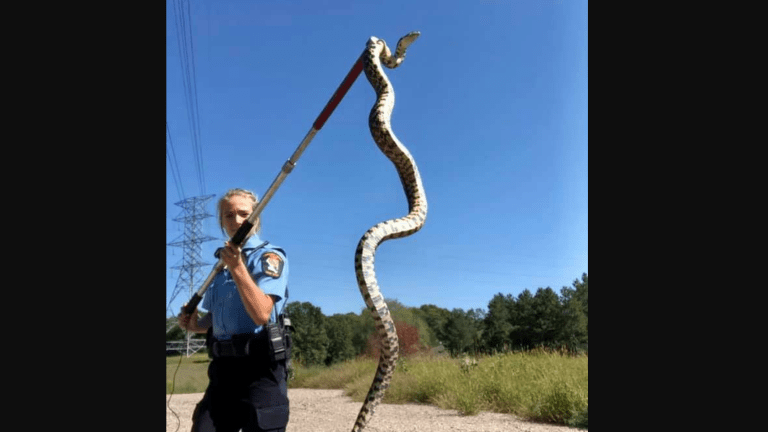 Oh, look, it's a giant bull snake in Coon Rapids
The limbless beast is free to go wherever it wants.
The slithering snake shown in the pictures above and below is safe and sound after Coon Rapids police released it back into the wild after finding in a public space on Tuesday. 
A conservation officer who captured the snake posted on social media saying "99% of the time being a CSO you get to help very cute creatures," while the "other 1% we try not to think about." 
That limbless reptile is now roaming free in Bunker Park.
Bullsnakes, also known as gopher snakes, are commonly found in counties along the Minnesota, Mississippi, and St. Croix rivers, according to the DNR.
Adult bullsnakes average 37-72 inches in length, with the state record coming in at a whopping 100 inches. That's more than eight feet long. 
Bullsnakes are nonvenomous and are really good at hunting rodents.