Photos: Run the Jewels show their power at Myth
Snow Show '17 also featured Bishop Briggs, Shredders, and many more.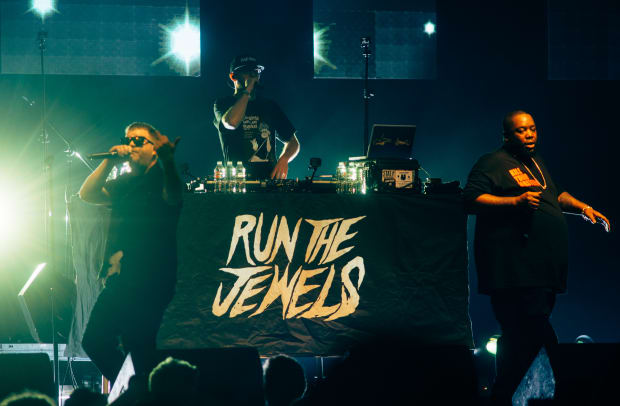 Photos by Darin Kamnetz
The annual Go Radio Snow Show took place on Sunday night at Myth in Maplewood. The diverse lineup featured hip-hop, rock, and pop. Headlined by Run the Jewels, the duo of Killer Mike and El-P blew the roof off with a barrage of bass-heavy tracks. 
Bishop Briggs returned to the Twin Cities after several supporting and headlining gigs here in 2017, and fans reveled in her performance. Also on the bill were Doomtree spinoff Shedders, the Arkells, Mikey Mike, Weshley Arms, Go 95.3's #ShutUpAndRap winner Tay the Air Nomad, and the winner of Go Snow Show's Battle of the Bands Grayson Dewolfe.