Photos: Stillwater celebrates winter with months-long light display, events
The city is celebrating winter with lights and frozen events.
The City of Stillwater is celebrating winter with a months-long Wintertime in Stillwater event and light display.
The event, which lights up historic Stillwater, is free and available to view nightly from 5-10 p.m. now through March, a news release says.
Visitors can enjoy hot cocoa or drinks to-go in the riverfront park, where there are walk-up windows for service, and order food to-go from one of the dozens of restaurants in the city. 
Once the weather gets colder, there are plans to open a skating rink and other outdoor activities, including a fat tire bike rally, a fire and ice event with hot air balloons, an ice cream social by the St. Croix River, as well as ice hockey, curling and frozen bocce ball tournaments. Updates on these events will be posted online here. 
Here's a look at Stillwater decked out in lights:
Wintertime in Stillwater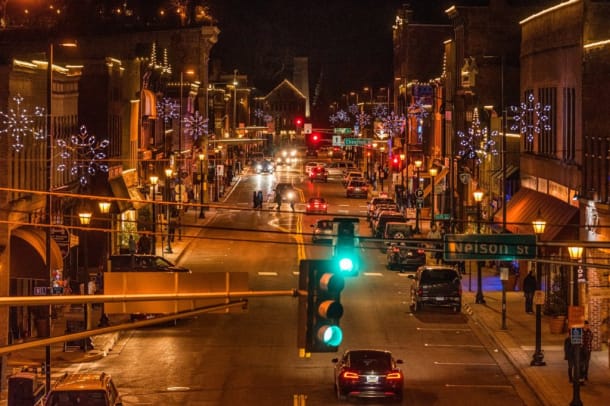 According to Stillwater/Oak Park Heights Convention & Visitor Bureau, Wintertime in Stillwater has turned the city into a winter oasis with 40-plus locally owned shops and 30-plus restaurants and pubs.