Recipe: Loaded veggie chili with scratch black beans
Want a meatless meal option? Try this loaded chili recipe from Lindsay Guentzel.
Last month, I shared one of my go-to chili recipes and I got called out right away. Why? I was using canned beans. 
Canned beans are fine. If you are someone short on time, substituting canned beans is absolutely an option. But they have their faults. They can overcook too quickly and become mushy or simply fall apart. So when I saw the comments on Facebook, encouraging me to give dried beans a shot – I got to work putting together a meatless option for these cold winter months.
Ladies and gentlemen, I present to you this Loaded Veggie Chili with Scratch Black Beans in honor of those readers who very kindly suggested I give dried beans a shot – looking at you, Lisa Gose-Nelson & Daniel Shley.
A couple things to pay attention to:
For this recipe, you'll be using an Instant Pot (or any brand of electric pressure cooker) and a large skillet on your stovetop.
The black beans will take about 55 minutes from start to finish to cook in the Instant Pot. While that seems like a long time, it actually provides you the perfect break to get the rest of your chili ingredients ready. I prepped and cut all of my vegetables and assembled all of my spices, PLUS followed the stovetop directions. So from start to finish, this recipe should take you about an hour and 10 minutes.
I've broken up the ingredients/directions list into two categories: the scratch black beans and then the rest of the chili. The beans take the longest to cook so you want to get them started before you dive into the rest of the chili (see bullet point above).
Meanwhile, while you're making the loaded chili, feel free to annoy your significant other with this food puns!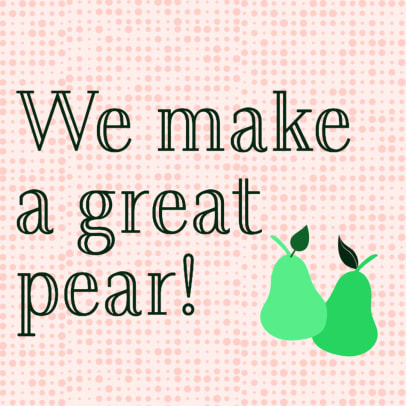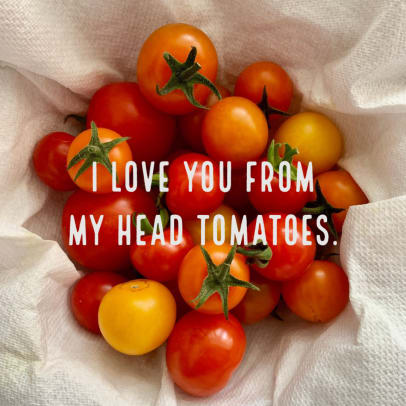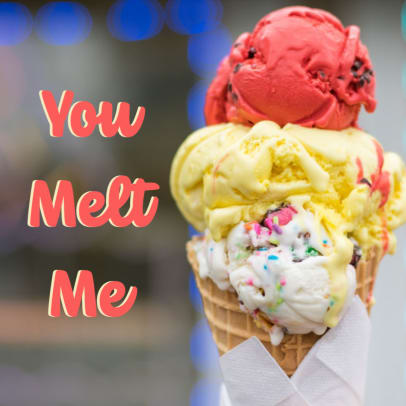 Ingredients/directions: Scratch black beans
2 cup black beans, dried
½ tbsp olive oil
1 small sweet onion, chopped
1 tbsp minced garlic
½ tsp cayenne
1 tsp salt
1 tsp cumin
3 cups water
2-3 bay leaves
Using the sauté setting on Instant Pot, heat up olive oil. Add chopped sweet onion and cook for 4 minutes.
In small bowl, combine minced garlic, cayenne, salt and cumin. After the onions have been cooking for 4 minutes, add seasonings to pot and mix well.
Cook onions and seasonings together for 1 to 2 minutes.
Turn off sauté setting.
Add beans, water and bay leaves to Instant Pot. Cover, seal and set to HIGH for 35 minutes.
Note: While the beans are cooking, you'll be assembling the rest of the chili ingredients. Let the beans naturally release for 20 minutes. Once the Instant Pot alerts you the 35 minutes are up, set a timer for 20 minutes so you don't forget while cooking the other ingredients.
Ingredients
½ tbsp olive oil
1 small yellow onion, diced
5-6 medium carrots, chopped
3 stalk celery, diced
2 small zucchinis, chopped
1 green pepper, diced
1 tbsp chili powder
1 tsp cumin
½ tsp smoked paprika
½ tsp onion powder
¼ tsp cayenne peppper
¼ tsp garlic powder
¼ tsp black pepper
¼ tsp salt
16 oz. vegetable broth
14.5 oz. can diced fire-roasted tomatoes
6 oz. tomato paste
Directions
– Place large skillet over medium heat. Add olive oil.
– Sauté yellow onion for two minutes. Add carrots and continue cooking until carrots start to soften.
– While carrots are cooking, combine chili seasonings (chili powder, cumin, smoked paprika, onion powder, cayenne pepper, garlic powder, black pepper and salt) in small bowl. Mix well.
– Add celery, zucchini and green pepper to onions and carrots, followed by the chili seasonings. Mix well.
– Reduce heat to low and cook for 10 minutes, stirring occasionally to avoid any scorching.
– After ten minutes, remove from heat and set aside.
**Note: The black beans will likely still be cooking in the Instant Pot by the time you finish making the rest of the chili on the stove. Removing the skillet from heat will stop the vegetables from cooking.
– Once the 20-minute natural-release time is up, remove the lid of the Instant Pot and turn the Instant Pot back to the sauté function.
– Carefully add the vegetables from the skillet into the black beans. Add vegetable broth, fire-roasted tomatoes and tomato paste. Mix well.
– Allow chili to simmer in Instant Pot for 10 minutes. After 10 minutes, turn off Instant Pot.
– Serve chili hot, or if you are meal prepping, allow the chili to cool before placing in containers for the fridge or freezer.