Revealed: Chosen plan for new Bde Maka Ska pavilion
A public hearing is scheduled for May 5.
Almost two years after the Bde Maka Ska pavilion burned down, the Minneapolis Park and Recreation Board has selected a preferred concept for a new one.
On Thursday, the park board released its preferred concept for the Bde Maka Ska pavilion site. Last month, the park board released two proposals to the public and opened up a survey to gather feedback.
The Bde Maka Ska pavilion and food stand, home to Lola on the Lake, caught fire in May 2019 after someone improperly disposed of hookah embers.
The new concept divides the pavilion into two buildings and provides both rail seating by the lake and covered seating, as well as commercial space.
The park board has stated its goal for the area is to provide a space for "performance, storytelling, art, and interpretation" with the new design.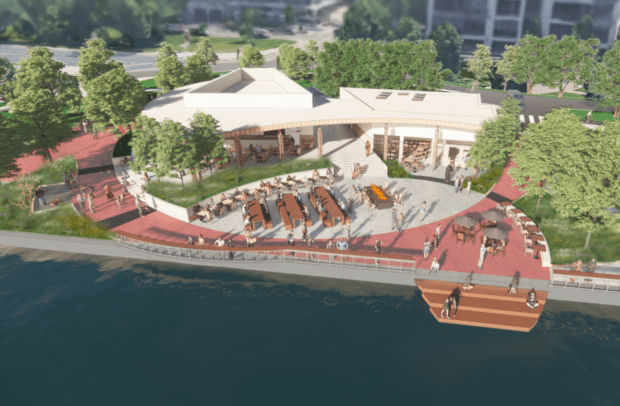 A public hearing on the proposed concept will take place on May 5. If approved by the planning committee, it will likely go to a vote by the entire park board on May 19.
The planning committee will also review potential funding sources for the new pavilion on May 5. Potential funding sources include insurance compensation and regional park improvement funding.
Construction is expected to start in 2022, and concessions are expected to resume for the 2023 season.