Schell's is opening new taproom with patio this weekend
The newly competed taproom is in addition to the brewery's popular biergarten.
Minnesota's oldest family-owned brewery, and the country's second-oldest family-owned brewery, is opening a new taproom this week. 
August Schell Brewing Company announced Wednesday that it has finished an addition to the New Ulm brewery's visitor's center, which includes a new taproom. 
Schell's opening new taproom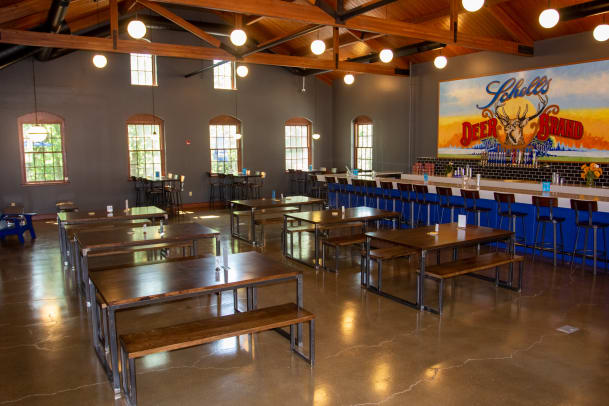 The taproom has 20 taplines featuring Grain Belt and Schell's beers, as well as a giant Deer Brand mural and a patio in the back. 
"We wanted to make sure that while we take this step forward, we still were paying homage to our German roots and remembering what got us here," Ted Marti, president of Schell's said in reference to the taproom. "We can't wait to enjoy it with everyone."
Schell's will mark the opening of the new taproom with a grand opening on Friday, June 11, from 11 a.m.-8 p.m.
The brewery is now offering tours again on Mondays-Saturdays and the Biergarten is open on weekends, weather permitting. 
Schell's Brewery opened in 1860 in New Ulm, and a few years ago opened a second brewery and taproom across town for sour beer called The Starkeller.