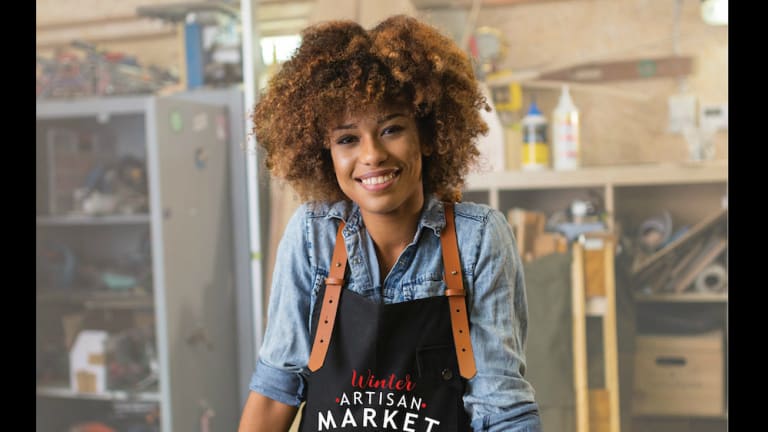 Shopping local this Christmas? Try this new Holiday Market in downtown Minneapolis
MPLS Parking is hosting the market at a downtown parking ramp.
Stumped for Christmas gift ideas? If you're looking for something a little different, a little artisan, and very much local there's a new Holiday Market launching in downtown Minneapolis.
MPLS Parking is hosting its inaugural one-day Holiday Market in the skyway level of the Jerry Haaf Memorial Ramp, at 424 South 4th Street, between 10 a.m. and 3 p.m. on Thursday Dec. 12.
While the big box retailers dominate the national shopping headlines, the gifting season is undoubtedly more vital for the small businesses trying to grow their brand and make a name for themselves in the retail world.
Some of the businesses with booths at the market include The Beer Dabbler, best known for its February beer festival at the Minnesota State Fairgrounds, Kingfield-based fabric retailer Digs, and women's fashion company Isyoma Design.
Also involved You Betcha! Box, which started offering its artisan food gift boxes comprising various products from Minnesota foodmakers at pop-up events last year, and now offers online ordering.
"Holiday markets have been instrumental for us to get the work out about our mission to make local gifting easy, fun and a great value during the holidays and year round," said founder Katie Sterns.
"You Betcha! Box offers a local option to generic national brand gifts through our impressive and unique artisan food gift boxes curated from the very best, award-winning small makers around Minnesota."
Another retailer setting up shop at the market is nest PURE, which was launched by Samantha Cobos in 2014 and offers a selection of beautiful handbags and clutches made with sustainable, organic material, as well as handmade, cotton gauze scarves, and handwoven Turkish cotton scarves.
Cobos, designs and manufactures her creations from her home studio in St. Paul, said: "Supporting local small businesses is so important. It allows us to stay open, continue to do what we are passionate about, and create jobs. Also we support other local businesses because we are a local community of love and support."
While the market is the first of its kind hosted by MPLS Parking, it is planning to hold two a year going forward: the Holiday Market in December and a Spring Market in May.
You can find out more details about the Holiday Market here.
MPLS Parking will also be posting information about the Holiday Market and spotlighting each market vendor on their social media: Facebook @CityofMPLSParking, Instagram and Twitter @MPLSParking
Would you like to be part of their next market? Send them a private message on Facebook @CityofMPLSParking