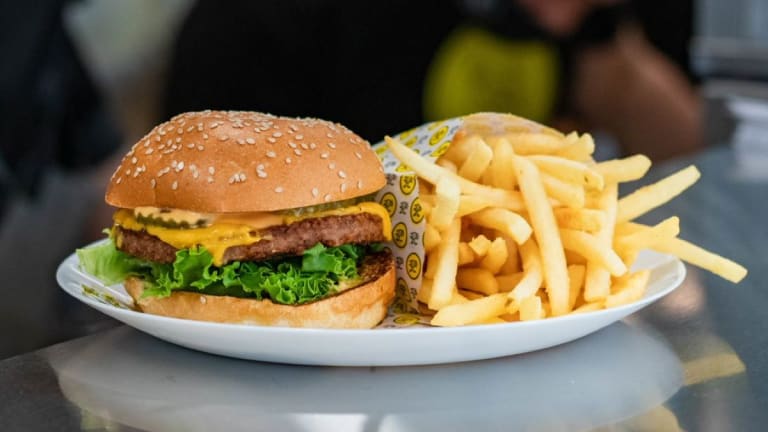 Stalk & Spade opening a second location, this one in Edina
The 50th and France location will open in "early 2022."
Stalk & Spade, the 100% plant-based fast-casual restaurant that opened in Wayzata earlier this year, is opening a second location in Edina in the near future. 
The new location, which will open in "early 2022," will be at 3922 W 50th St., in the 50th and France area, a news release says. The restaurant concept from Steele Smiley, who is the CEO of Wayzata-based Crisp & Green, will be right by Crisp & Green in Edina.
The restaurant is "built on the notion that great-tasting, healthy food should also be accessible and convenient," and it serves a variety of plant-based food alternatives such as hamburgers, cheeseburgers, fries, chick'n sandwiches, chick'n nuggets and frozen treats.
Stalk & Spade says the plant-based menu tastes "exactly like the real meat version."
This restaurant concept comes as fast-food chains continue to add plant-based proteins to their menus as consumers seek out convenient non-meat options. 
Stalk & Spade plans to grow quickly, with locations set to open in Minneapolis "and beyond through 2022," a release says.  
The restaurant concept's website lists the Wayzata location and two other stores "coming soon" but doesn't provide additional details on where they are.