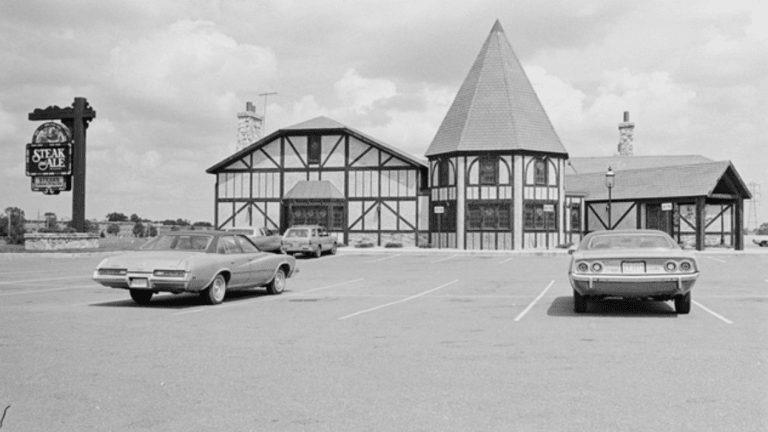 Steak and Ale revival to bring storied restaurant back to the Twin Cities
In a nationwide revival, Minnesota will be the first state to witness Steak and Ale's reopening.
The heyday of Steak and Ale may not be in the past after all. 
Texas-based Legendary Restaurant Brands announced a deal Monday that'll revive the iconic steakhouse with 15 new locations throughout the United States.
Burnsville is one of the cities slated for a Steak and Ale opening in the summer or fall of 2023, according to the announcement. Other locations are planned for Kansas, Missouri, Nebraska, North Dakota, Oklahoma and South Dakota, although exact location details have not yet been announced. 
"The revival of Steak and Ale has truly been a labor of love for our team, and while we were eager to reintroduce the brand, we understood the importance of finding the ideal partner first," stated Paul Mangiamele, chairman and CEO of Legendary Restaurant Brands. 
The company, which also owns Bennigan's, is partnering with Endeavor Properties on the deal. 
"They understand how much our loyal guests miss the polished casual steakhouses and the value-driven, family-friendly food and service at Steak and Ale, just as they long for the signature Bennigan's menu and memorable dining experiences," Mangiamele continued. 
According to the announcement, the new Steak and Ale menu will feature traditional favorites, including the famous salad bar along with several contemporary touches including a Prime Rib carving station and table-side service. 
Steak and Ale, founded in Dallas in 1966, went bankrupt in 2008. Its signature Tudor-style restaurant in Bloomington later became Cowboy Jack's Saloon.