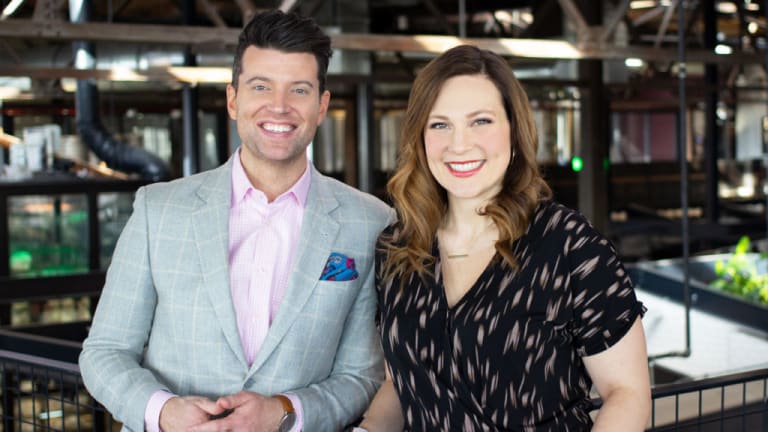 Steve Patterson is leaving KSTP's 'Twin Cities Live'
His run with the popular 3 p.m. weekday show is coming to an end after seven years.
Another blow to the Twin Cities TV scene as Twin Cities Live co-host Steve Patterson is leaving the popular weekday afternoon program on KSTP-TV. 
"Maybe it's just time for something new. A new challenge, something different," Patterson announced Sept. 15, adding that he's looking forward to being home more with his children to watch them grow up. 
"It was tough to come to this decision. I have just LOVED working on the show. I have been so warmly welcomed into so many of your homes every day. And that is something I've always considered a real honor. Truly. Not getting to share that special time with you weekday afternoons on television is something that I will really miss," Patterson said. 
Patterson will continue his radio role on the Donna & Steve show on myTalk 107.1, which airs Monday-Friday from 9 a.m. to 12 p.m. What he does in addition to radio, if anything, remains a mystery. Patterson serves as a frequent correspondent for ABC's Live with Kelly and Ryan.
Patterson said if any media opportunities arise in big markets like Los Angeles or New York, they'll have to understand that he and his family have no plans to move out of Minnesota. 
His final show at TCL hasn't been disclosed, but Patterson indicated that it will be later in the fall. 
"The flexibility that my new schedule will provide is worth mentioning. I'm excited to be home when the kids get home from school," Patterson wrote in a lengthy social media post. "Heck, I might even enjoy an afternoon cup of tea and conversation with my wife while the baby is sleeping. Or maybe puzzles. Don't test me. I'll do it!"
Elizabeth Ries, who has hosted TCL since 2009, will remain with the show.