The historic Pillsbury Mansion on Lake Minnetonka is being demolished
The building had stood since 1919.
What was once Minnesota's most expensive listed property is now a pile of rubble on the shores of Lake Minnetonka.
Demolition started on the historic mansion on the former Pillsbury Family estate on Monday, despite opposition from local preservation leaders and a late effort from entrepreneur Tim George to turn it into a wedding venue.
On Monday, a new owner closed on their purchase of the property for $7.425 million, and immediately moved construction crews in to begin the process of bringing down the 19,000 square foot property.
The Lakeshore Weekly News is reporting that the new owner is a company called Brackett Point Property (the address is 1400 Bracketts Point Road), and that luxury condos or a bigger house are being considered for the land.
It also notes that Melissa Williams, the daughter of Bobby from Bobby & Steve's Auto World, had a bid intended to match the company that bought the property, but without including the demolition.
The mansion was part of the wider Pillsbury summer estate, known as "Southways," which just 10 years ago was on the market for $53.5 million before it was split up into separate lots.
WCCO reports that the new owner said they were sensitive to the building's history and had saved anything architecturally significant.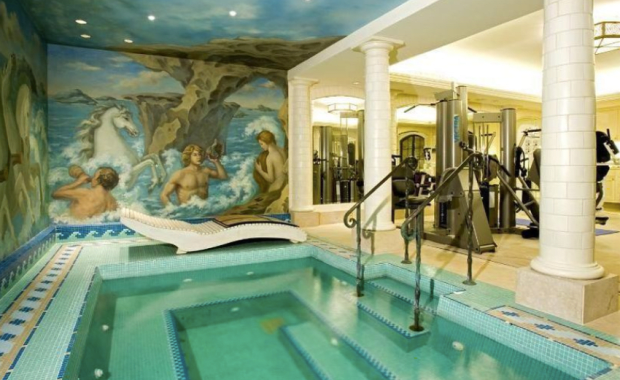 Aaron Person, a Minnetonka historian, told BMTN on Monday that the demolition of Southways is one of "the most significant architectural losses in recent Minnesota history."
"It is a disappointment that Tim George, the Jundts, and the new owners did not come to an agreement to preserve the home," he said.
"Situations like this have repeatedly happened on Lake Minnetonka because none of the communities surrounding it (except Excelsior) have heritage preservation commissions that could enforce heritage preservation ordinances.
"Many of us hope for a silver lining to come out of this story as only a small handful of Lake Minnetonka's historic country estates and architecturally significant homes remain standing."
The Pillsbury mansion was not on the National Register of Historic Places, but as Person points out, buildings can only be registered at the owner's will.
"It also does not prevent anything from being demolished," he adds. "It simply provides a sense of prestige to the owner and allows access to grants."