These vendors made the most money at the 2018 Minnesota State Fair
Sweet Martha's is closing in on $5 million.
The figures are in and Sweet Martha's Cookie Jar once again made a ludicrous amount of money over the 13-day 2018 Minnesota State Fair.
The Minnesota State Fair has released its list of the highest revenue grossing vendors of last year's fair, and once again Sweet Martha's was by far and away the biggest seller.
Over the 12 days of the 2018 fair, which broke through the 2 million attendance figure for the first time, Sweet Martha's posted a revenue of $4.73 million.
The State Fair keeps track of these figures because it takes a 15 percent cut of the gross revenue generated by each of its vendors.
Click on the gallery to see the top 10. (It should be noted that the figures are only based on the amount of revenue generated, not the profit.)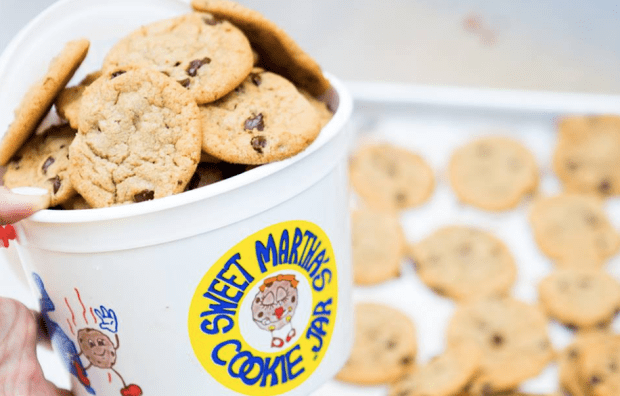 Sweet Martha's has been a fixture at the fair for more than 30 years under owner, St. Paul native, Martha Rossini Olson.
It's reached such popularity that it is now the top grossing vendor for the 12th year in a row, and given it generated well over $3 million more than The Mouth Trap, that doesn't look like a run that will end anytime soon.
With 2018 a record year, many vendors saw an uptick in revenue, with the Corn Roast stand overtaking Fresh French Fries after registering a 21 percent increase in sales.
There were a few that saw a drop, per the Business Journals, with the Midwest Dairy Association seeing its sales fall about $60,000, with Miller's and Giggles also seeing a decline.