This Victorian home could be yours for free – provided you can move it
The owner is running out of time to shift it.
For sale: Beautifully-designed Victorian home. Location: Jordan, Minnesota. Price: $0.
That's a little misleading of us, because this home put on the market by Barb Kochlin does contain a rather large caveat: If you want to buy it, you have to move it.
The home on Broadway Street in downtown Jordan has sat vacant for more than 20 years, since it was moved to its current location by Kochlin's grandmother.
But because it can't be renovated due to conflict with city codes, Kochlin recently agreed with the City of Jordan she would have the house demolished and removed by the end of the summer, unless she can find someone to take it off her hands.
She had initially listed the house on Craigslist for a knock-down (pun not intended) fee of $5,000, but Kochlin is now willing to part for it for free, provided somebody can save the structure.
"The minimum it would cost to move the house is estimated at $20,000," she writes. "The ideal buyer would own land south of Jordan because the cost to move the house increases with distance and utility lines that need to be lowered."
As the pictures on Craigslist show, while the house is in stunning shape on the outside, it's in serious need of some TLC inside.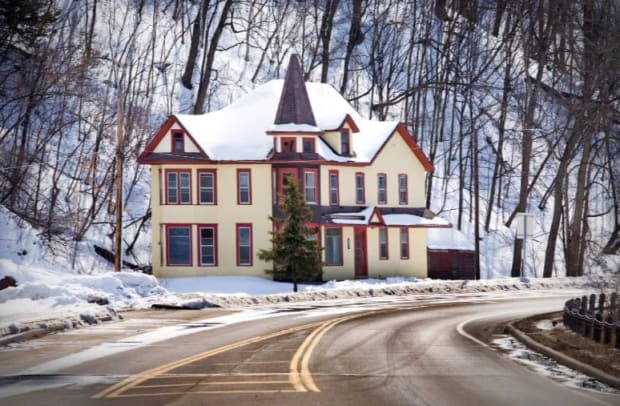 Kochlin updated the electric and HVAC inside, but the rooms themselves are in need of a serious upgrade, with the owner telling the Star Tribune it would cost around $150,000 to fix up.
Speaking with the Jordan Independent, Kochlin said she had planned to turn the house into a multi-family residence, but had to scrap the plans as there's no space to put in sufficient parking. A similar request to rezone the land for a single-family home was rejected by the city as it conflicts with its 2040 plan.
If no-one willing to move the house is found, she'll be forced to push ahead with demolition, something she does not wish to happen, telling the newspaper: "I hate seeing old buildings torn down because once they're gone, they're gone forever."