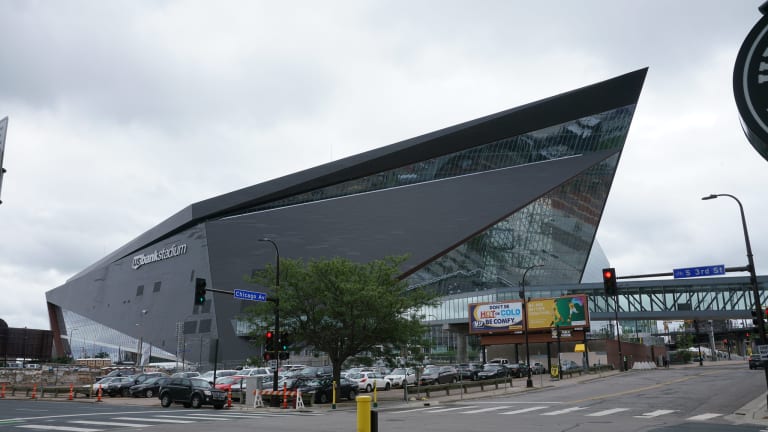 US Bank Stadium considered one of 'The Ugliest Buildings' in America
A poll based on critical tweets about its architecture puts the stadium at No. 7 on the list.
US Bank Stadium in Minneapolis has been named one of "The Ugliest Buildings" in the United States, according to a study from Buildworld.
The home of the Minnesota Vikings – which cost $1.1 billion to build including $500 million from taxpayers – earned the seventh spot on the list, with the rankings based on the percentage of negative tweets criticizing a building's design. 
The ugliest building in the United States was determined to be the J. Edgar Hoover Building in Washington, D.C.
The ugliest building in the world is the Scottish Parliament Building in Edinburgh, Scotland. U.S. Bank Stadium is 12th.
The Vikings stadium's angular, ship-like design has been the source of debate since its first opened. The Pioneer Press in 2016 described the stadium as "ugly on the outside, awesome on the inside."
Plenty of negative tweets can be found on Twitter. 
The top-10 list in the U.S. also included Trump Tower in Las Vegas, the Denver International Airport, the Watergate Complex in Washington, D.C., and state capitol buildings in Florida and Boston.
Other sports stadiums to make the Top 100 list in the U.S. include Madison Square Garden in New York; the Alamodome in San Antonio; and Mercedes-Benz Stadium in Atlanta.
To see the full lists for each the U.S. world, and the United Kingdom, click here.