ValleyFair the latest venue to introduce drive-through holiday lights display
The announcement follows similar events planned in Duluth and at the State Fairgrounds.
A new attraction at ValleyFair in Shakopee will allow visitors to enjoy holiday light displays from the safety of their vehicles.
The Christmas in Color drive-through display will stretch for a mile and feature more than one million LED lights synchronized to holiday music. Visitors can tune into a local radio station from their cars to hear the music.
Christmas in Color opens on Nov. 27. Tickets will go on sale 
"We are excited to bring this family-friendly holiday event to Twin Cities," said Christmas in Color CEO Todd Glover in a statement.
"With so many events and activities canceled this year, 2020 has been a challenge for many. But at Christmas in Color, you can have fun and make holiday memories in a way that is safe, responsible, and 100% socially distanced."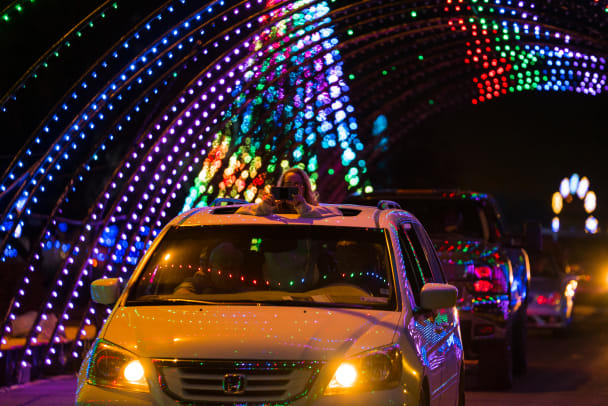 ValleyFair is the latest location in Minnesota to offer drive-through Christmas lights in an effort to keep festivities in line with COVID-19 guidelines.
The GLOW Holiday Festival will run from Nov. 19 to Jan. 3 at the State Fairgrounds. The attraction will feature a 100-foot illuminated tree, icicles and a gingerbread house. Visitors can also purchase a selection of State Fair foods.
The Bentleyville lights display, a holiday tradition in Duluth, has changed its setup to allow cars to drive through its five million lights. The display also features a 128-foot tall dancing tree.
And also in Shakopee, Sever's Holiday Lights will offer a drive-in lights show starting Nov. 26. 
The latest forecast from Novak Weather