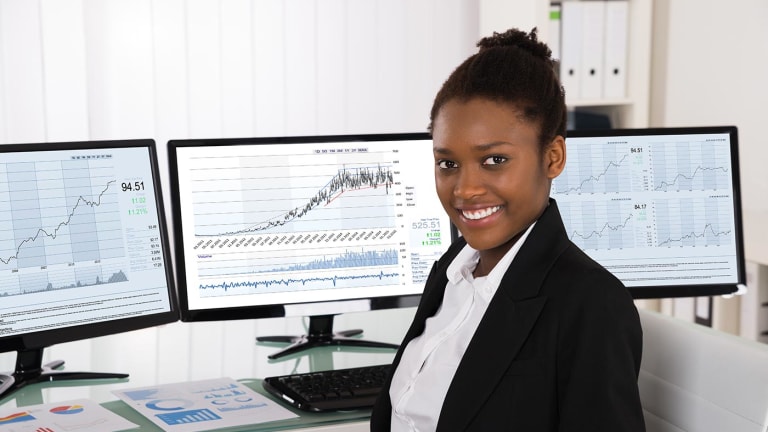 Want 'America's hottest job'? Study data analytics at the College of St. Scholastica
You can apply today for an Online Master's in Applied Data Analytics.
Data, data, data.
It's everything these days. More and more companies are relying on it to stay competitive. Naturally, collecting data is big business.
But actually making sense of that data?
That's the golden opportunity of our time, with Bloomberg saying that data analytics is "America's hottest job," and one that often comes with a six-figure salary. 
You can pursue it at the College of St. Scholastica with an online master's degree in Applied Data Analytics.
What you learn
So how does the program work, and how does it set you up for success in the workforce? 
First, a quick refresher: Data analytics is the science of converting data into relevant and actionable insights to support decision-making. It includes the methods and technologies to transform and analyze data and present the results in a meaningful way.
Data analytics enables organizations to discover new knowledge and wisdom resulting in new efficiencies, and opportunities.
In other words, data analytics is all about turning mountains of data into something useful for the companies that use it — something they can turn into real action.
A master's degree in Applied Data Analytics provides an in-depth study in analytics with the added advantage of applying the skills and knowledge to your field of interest. 
As you can imagine, this discipline is quite lucrative, as Data Analysts and Data Scientists have opportunities across a variety of industries including banking, marketing, research and development, computer and information systems and management, just to name a few.
In addition, the master's program will teach you how to apply modern techniques to retrieve and prepare data for analysis while learning the ethical use of data for decision-making.
This program is designed to build on your current professional experience in applying data analytics to your field of interest. It'll empower you to evaluate business challenges and formulate questions leading to solutions in your current position.
As an added bonus, you'll be able to do it relatively soon, as you can complete this masters in under two years.
Here's a few quick things to know about data analytics as a profession:
Bloomberg notes there has been a 75% increase in Indeed job postings from January 2015 to January 2018
Data Analyst income: $65,000 - $110,000
Data Scientist income: $85,000 - $170,000
Analytics Manager income: $90,000 - $240,000 (according to DataJobs.com)
Want to learn more about your career in data? Apply for the Master's in Applied Data Analytics at St. Scholastica today.