Which organizations made the most on Give To The Max Day 2018?
The generosity of Minnesotans helped thousands of nonprofits and schools.
Minnesotans once again proved that generosity is alive and well after a record-setting amount was raised on Give To The Max Day 2018.
More than $21 million was donated during the 24-hour fundraiser, organizers announced Thursday night, beating last year's record total by $400,000.
"We are deeply grateful that Minnesotans have once again raised the bar for Give to Max Day as we celebrate a decade of statewide generosity," said Jake Blumberg, executive director of GiveMN.
"It continues to amaze us that ten years in, thousands of Minnesota organizations continue to benefit from the generosity of tens of thousands of donors from across the state, throughout the country, and from around the world."
The Give To The Max website every year releases a scoreboard of the nonprofits and educational institutes that raised the most during the day.
Check out this slideshow to see who the big winners were on Give to the Max Day.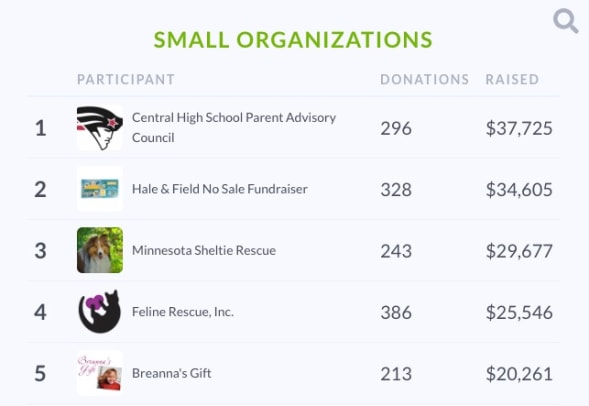 The biggest winner on the day was Second Harvest Heartland, a Minneapolis-St. Paul food bank that raised an incredible $314,753 thanks to more than 2,000 donations.
Elsewhere there were sizable donations made to groups involved with the protection of the Boundary Waters Canoe Area Wilderness.
Save The Boundary Waters raised more than $97,000 on Thursday, while Friends of the Boundary Waters Wilderness received more than $55,000 in donations.
You can continue to donate to your chosen organizations – find them here on the GiveMN website.