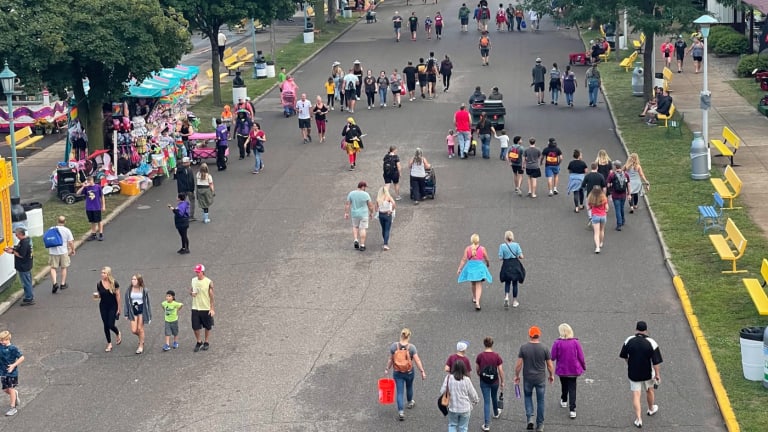 Will Minnesota State Fair attendance pick up for the final weekend?
Attendance has been below 90,000 five times this year — figures not seen in the past decade.
Attendance at the Minnesota State Fair Thursday was 80,778, marking the fifth time during this year's run daily visitors fell short of 90,000.
That stands in sharp contrast to the previous decade, when a daily attendance figure below 90,000 was literally unheard of. From 2010-19 (the 10 most recent fairs, with archived figures at the links), the Minnesota State Fair never saw daily crowds below that amount, at any point in its run. 
In fact, only four times did daily attendance fail to reach 100,000 from 2010-19:
First Monday of 2019: 96,716
Opening Day of 2014: 94,256
Tuesday of 2013: 94,076
Tuesday of 2011: 99,747
The 2021 State Fair, at the midway point, had about 32% fewer total attendees than the average over the same period from 2016-19. Through eight days, attendance is about 34% below normal compared to 2016-19.
Related: Minnesota State Fair reveals the 13 winners of this year's 'Best Awards'
Part of that is weather-related. Rain and storms hampered the opening few days in particular this year. It's possible the COVID-19 pandemic is also playing a role, with numerous entertainment acts, vendors, exhibitors and more pulling out over health concerns.
The final weekend typically sees some of the biggest crowds however (MPR News has some specific stats here, if you're interested), so things could still swing upward with a few days to go.