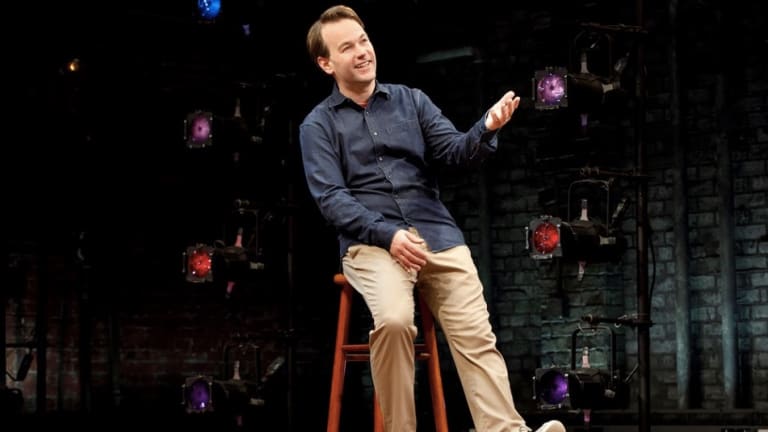 With 'The New One,' funnyman Mike Birbiglia brings Broadway to the Ordway
The HBO and Netflix star is bringing his smash show to St. Paul.
Fresh from being showered in critical acclaim on Broadway, Mike Birbiglia is taking his latest solo show on the road, including a three-night run at the Ordway Theater.
There's a good chance you'll have seen Birbiglia's work before, maybe as reporter Danny Pearson in Netflix's Orange is the New Black, as venture capitalist Oscar Langstraat in HBO's Billions, or as Brie Larson's impossibly kind husband in Amy Schumer comedy Trainwreck.
But it's on stage where Birbiglia gets a starring role, and he has seen his reputation soar through his masterful combination of stand-up and theater in plays including Sleepwalk With Me and My Girlfriend's Boyfriend.
The Ordway Theatre has been selected as one of just four venue for the tour of Birbiglia's latest one-man show, The New One, with four shows planned from Oct. 17-19.
You can get your tickets by clicking here; here's a taste of what to expect.
In The New One, Birbiglia takes the audience on his reluctant journey into fatherhood that is equal parts hilarious and brutally realistic.
"The first half of the show is about all the reasons why no-one should have a child," he told The Tonight Show with Jimmy Fallon. "And the second half of the show, is about how I had a child, and I was right."
Fans of The New One include, among others, Lin-Manuel Miranda – he of Hamilton fame – who said it was "about as perfect a night as you're gonna get."
The mixture of comedy and tragedy has become Birbiglia's trademark, choosing to see the funny side of a life in which he's had a cancerous bladder tumor, been hit by a drunken driver, and fallen from a second-story window due to his severe sleepwalking disorder.
But with fatherhood, it looks like he's taken on his greatest challenge yet – here's hoping he can keep laughing.
The New One is at The Ordway Center for Performing Arts as part of its Broadway Series on October 17, 18 and 19, with nightly shows at 7:30 p.m. and a 2 p.m. matinee on Saturday, Oct. 19.
Click here for more information and to get your tickets.