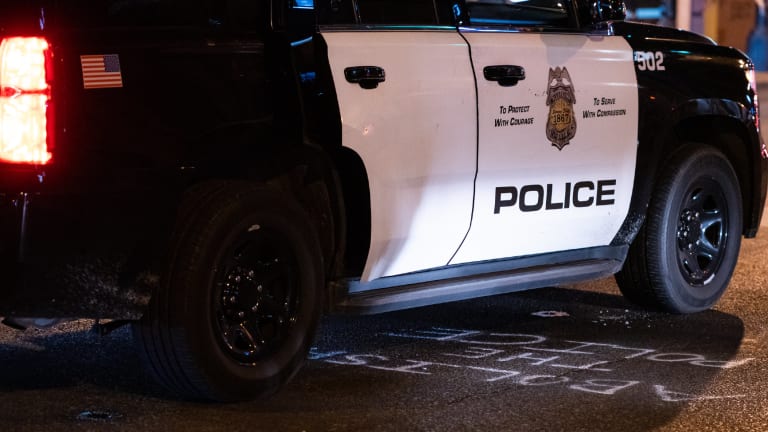 2 killed, 3 wounded in Thursday shootings in Minneapolis
They mark the 64th and 65th homicides in the city this year.
Minneapolis police are investigating two shootings that left two people dead and three others injured, including one victim in critical condition. The shootings mark the 64th and 65th reportable homicides in the city this year. 
The gunfire happened Thursday between 6:15 p.m. and 8:05 p.m., the first incident on the 700 block of North 42nd Avenue and the second on the 2100 block of North Glenwood Avenue. 
Officers arrived at the scene on 42nd Avenue and located a gunshot victim inside the Clientele Barber Shop. The victim, an unidentified man, was already deceased. Two other victims – a man and a woman – were taken to area hospitals with non-critical wounds. 
At approximately 8:03 p.m., police were alerted via ShotSpotter of a shooting on the 2100 block of North Glenwood Avenue. Two men were transported via private vehicles to Hennepin Health in downtown Minneapolis, both in critical condition from gunshot wounds. 
"One of the private vehicles was impounded for evidence by police. The other quickly left after dropping off one victim," a news release from MPD says. 
Hennepin Health informed investigators early Friday that one of the men died. 
No arrests have been made and police continue to investigate the homicides. 
Anyone with information is urged to contact CrimeStoppers by calling 1-800-222-8477, or online via CrimeStoppersMN.org. Tips are anonymous and may lead to a financial reward.    
Note: The details provided in this story are based on the police's latest version of events, and may be subject to change.