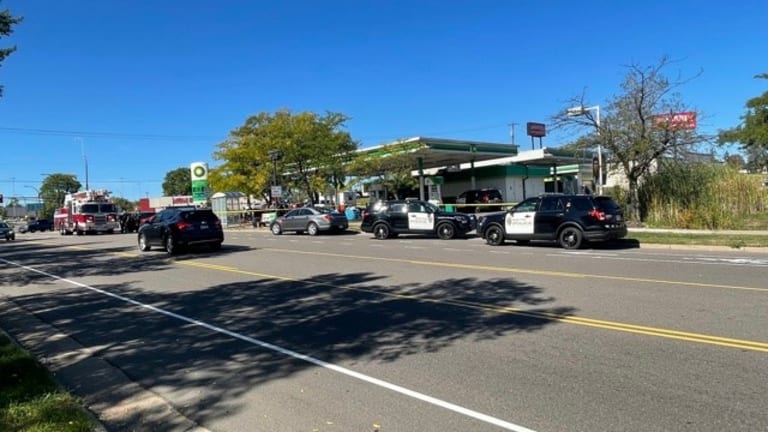 24-year-old arrested in St. Paul fatal shooting after witnesses help identify suspect
The shooting happened near a gas station and bus shelter Thursday just before 1 p.m.
A 24-year-old St. Paul man has been arrested in connection to a fatal shooting near a St. Paul gas station and bus shelter on Thursday. 
The 24-year-old was arrested without incident at 3 p.m. Thursday on the 1500 block of Timberlake Road, the St. Paul Police Department tweeted Friday. 
He's being held in jail on suspicion of murder in connection to the shooting death of a man at the intersection of Suburban Avenue and White Bear Avenue at about 12:50 p.m. Thursday. 
"We'd like to thank the witnesses who helped identify the suspect. They were critically important to our efforts to get justice for the victim and his family," the SPPD tweeted. 
The victim has been identified as Jarrid Neadeau-Lyons, 22, of St. Paul. A motive for the shooting hasn't been revealed. 
The Ramsey County Attorney's Office is considering charges against the suspect, the police department said. 
Thursday's shooting marks the 28th homicide of the year in St. Paul. That figure includes the shootings of four people later found dead in an abandoned SUV in Wisconsin, which prosecutors believe happened in the city. There were 34 homicides in St. Paul last year, according to the city's report.
Note: The details provided in this story are based on the police's latest version of events, and may be subject to change.