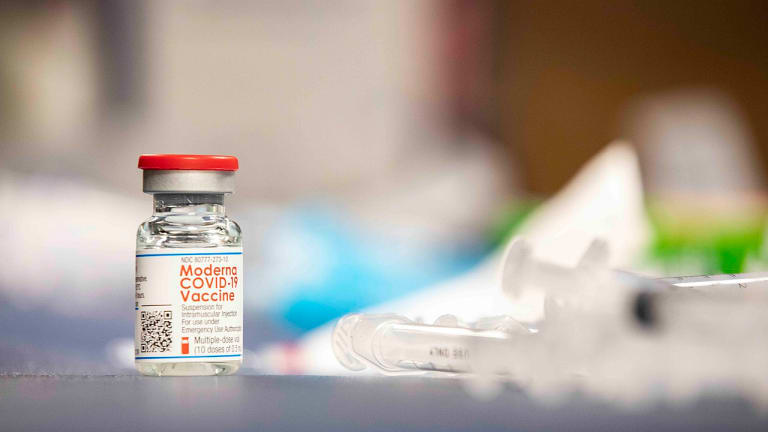 3 Twin Cities counties have reached a 16+ COVID vaccination rate of 80%
More than 8 in 10 residents of that age group have gotten at least one dose.
Three counties in the Twin Cities metro have reached an 80% vaccination rate among those age 16 and up.
In Washington County, 80.8% of the 16-plus population has had at least one dose of a COVID vaccine, as of Thursday afternoon's publicly provided data. Hennepin and Dakota are both at 80%.
They are among just four counties in the entire state to have cleared that mark, the other being Olmsted County, home of Mayo Clinic, which is at 85.1%.
Related: COVID: 153 cases linked to State Fair; school cases rapidly growing in Minnesota
The seven-county metro's vaccination rates continue to climb. Just a couple of weeks ago, none were at 80% among the 16-and-up population (at least one shot). And Anoka had just cleared the 70% mark, the last of the Twin Cities counties to do so.
Here's where the metro stands right now:
Washington 80.8%
Hennepin 80%
Dakota 80%
Carver — 79.8%
Scott 77.3%
Ramsey 76.3%
Anoka 70.9%
When taking into account everyone aged 12 and up, only one county — Olmsted again — has surpassed an 80% vaccination rate. Anoka aside, at least three-quarters of the 12-plus population in the remaining six Twin Cities counties have received at least one dose of a vaccine.
Related: MN residents can now access their COVID vaccine record in an app
57.1% of Minnesota's total population, including children under the age of 12 who are not eligible for the vaccine, has completed the vaccine series. That jumps to 67.6% when excluding kids under the age of 12.
Community spread throughout nearly the entire state remains "high," according to CDC measurements. A mask is recommended for everyone when in an indoor, public space, regardless of that person's vaccination status.