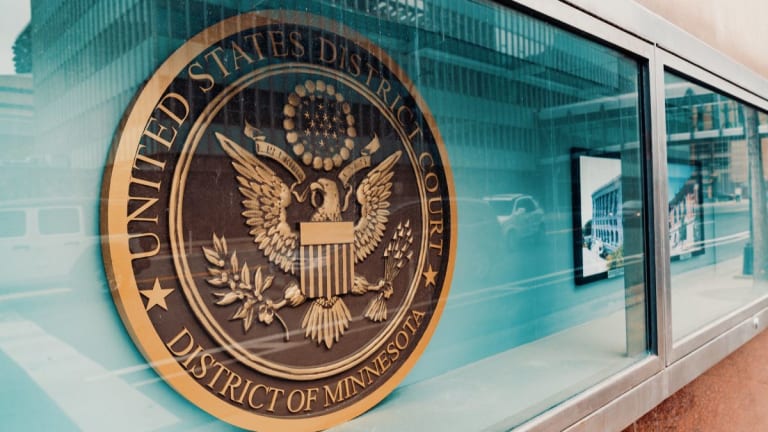 4 people charged in fentanyl distribution conspiracy
The charges stem from a traffic stop where officers found 10 pounds of fentanyl and 10,000 pills.
Four people — one Minnesotan and three from Arizona —have been charged in federal court for their alleged role in a fentanyl distribution conspiracy, the U.S. Attorney's Office in Minnesota says. 
Taureen Curtis Jackson, 36, of Minneapolis, as well as Victor Carbello, 50, of Glendale, Arizona, Carmelo Jerry D'Allessandro, 28, of Pheonix, and Giovannie Luon D'Alessandro, 23, were charged with one count each of conspiracy to possess with intent to distribute fentanyl. 
The charges stem from a Sept. 19 traffic stop. Court documents state Carbellow was driving and consented to a search of the vehicle. Inside, officers found a secret compartment in the vehicle, and inside were three brick-shaped packages that weighed about 10 pounds. 
The packages contained a powdery substance that tested positive for fentanyl, the release says. Officers also found more than 10,000 pills suspected to contain fentanyl. 
A few days later, on Sept. 21, officers conducted a "controlled delivery" of the fentanyl to the D'Alessandros at a home in New Hope, court documents said.
The four suspects were arrested after the delivery was completed. Officers also executed a search warrant at the home, where they found several thousand dollars in cash, two firearms, and five pills containing suspected fentanyl, charges said.
The suspects made their initial court appearances on Wednesday in U.S. District Court.