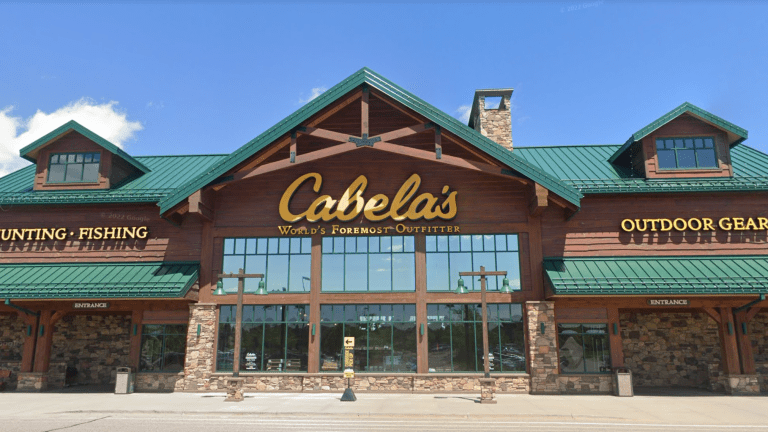 7 children arrested after 'disturbance' at Cabela's, escape in stolen vehicle
Employees called police saying the children were stealing goods from the store.
What started as a reported shoplifting and a "disturbance" at a Cabela's store ended with seven children being arrested following a pursuit.
Woodbury Police said it was called to the Cabela's at 8400 Hudson Rd. at 1:37 p.m. Saturday, where employees said "several teens were involved in a disturbance and shoplifting incident."
According to police, the youths were reportedly "associated with a stolen vehicle," and had been attempting to steal goods from the store including an Airsoft gun and a pistol magazine.
The suspects fled a Woodbury police patrol car in the stolen vehicle, heading north into Lake Elmo on County Road 13. A few miles later, police used a PIT maneuver to stop the vehicle around two miles north of I-94.
The suspects then fled on foot, sparking a search using K9 officers and drones, with several local residents calling in sightings following a CodeRED emergency warning.
Seven boys aged 12 to 15 were taken into custody, and remain under investigation.
Teens fleeing police crash in stolen Kia
The incident in Woodbury was one of two major chases involving teenagers in the east metro on Saturday.
The other saw four teens – a 14-year-old boy and three girls aged 15 to 17 – fleeing police in a stolen Kia on northbound I-35E, eventually crashing into the median barrier in an attempt to avoid police stop sticks.
The teens then fled the vehicle and ran across the interstate, only to be stopped a short distance later by state troopers.
It comes amid a wave of thefts of Kia and Hyundai vehicles in the Twin Cities and nationally. Some of the thefts have been linked to viral social media videos that show certain Kia and Hyundai models can be started using a USB cable.