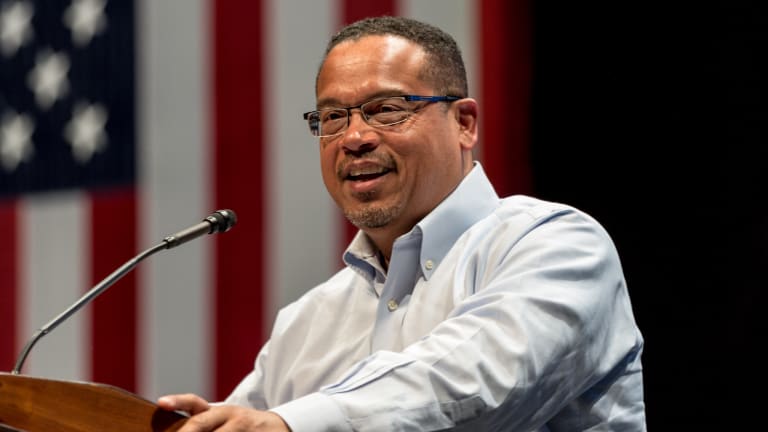 AG Ellison vacates man's murder conviction after 25 years, citing faulty testimony
Thomas Rhodes was convicted of first-degree premeditated murder and second-degree intentional murder of his wife in 1998.
Minnesota Attorney General Keith Ellison has vacated the convictions of a man for the murder of his wife, freeing him after almost 25 years.
On Friday, Ellison's office announced Friday that the 1998 1st- and 2nd-degree murder convictions against Thomas Rhodes had been vacated. He is the first person to be freed from incarceration after an investigation by the AG Office's Conviction Review Unit.
Rhodes was convicted of 1st-degree premeditated murder and 2nd-degree intentional murder after his wife fell overboard and drowned during a nighttime boat ride in July of 1998.
The conviction was partially based on a testimony by Dr. Michael McGee. During the trial, the state argued that McGee's testimony ruled out Jane Rhodes dying an accidental death.
The state argued that Rhodes intentionally grabbed his wife by the neck before throwing her overboard and running over her multiple times.
But McGee's credibility has more recently been called into question. A federal judge recently ruled that McGee "has a well-documented history of providing false or inaccurate testimony in court."
A forensic pathologist hired by the CRU also determined that an accidental fall could not be ruled out as the cause of death. 
Based on this new information, Ellison's office determined that the murder convictions against Rhodes could not be upheld, but it also found the lesser conviction of second-degree manslaughter against Rhodes could be.
Evidence from the trial did show that Rhodes' negligence did lead to his wife's death, according to the office. Rhodes was driving a small boat at top speed without life jackets within reach at the time of the incident.
Rhodes had already served almost 25 years in prison, which is more than the maximum he could have received for the lesser conviction.
The decision by Ellison's office means Rhodes is no longer incarcerated.