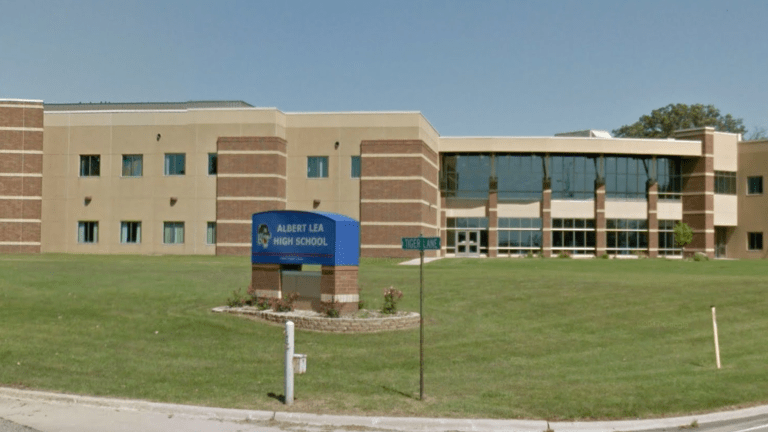 Albert Lea up to 66 COVID-19 cases after 2 weeks of school
The district has adjusted its mask policy in wake of the outbreak.
After two weeks of classes, Albert Lea Area Schools has confirmed 66 cases of COVID-19. 
Superintendent Dr. Mike Funk announced during the first week of school (last week) that 36 students in grades 6-12 who had tested positive for the coronavirus, in addition to 290 other students quarantining after being considered close contacts. 
"It took the district until early October last year to reach this threshold of positive cases," Funk noted in his Aug. 26 letter to families. 
An additional 30 confirmed cases have followed, though the district has since taken steps to increase health and safety protocols. The district started the school year encouraging mask-wearing, but is now mandating students in grades 6-12 to wear masks until at least Oct. 20. 
The mask requirement includes students involved with indoor sports while not "actively participating." Fans will also be required to wear a mask at indoor sporting events (swimming, volleyball, concerts).
Dozens of districts in Minnesota have returned to schools in the past two weeks, with the rest of the state's schools returning for the 2021-22 academic year next week. Health experts will be watching closely to see if the statewide return to in-person learning will lead to a surge in COVID-19 and other respiratory illnesses, namely RSV, which has surged in the past month. 
Related: Unseasonable RSV, COVID-19 continue to 'stretch capacity at the Children's Minnesota hospitals'
"I think there is a likelihood that we will have an increase in transmission," said Dr. Abinash Virk, infectious disease expert at the Mayo Clinic, when asked about students returning to schools. She is also anticipating a more active flu season due to eased public health and masking guidelines.