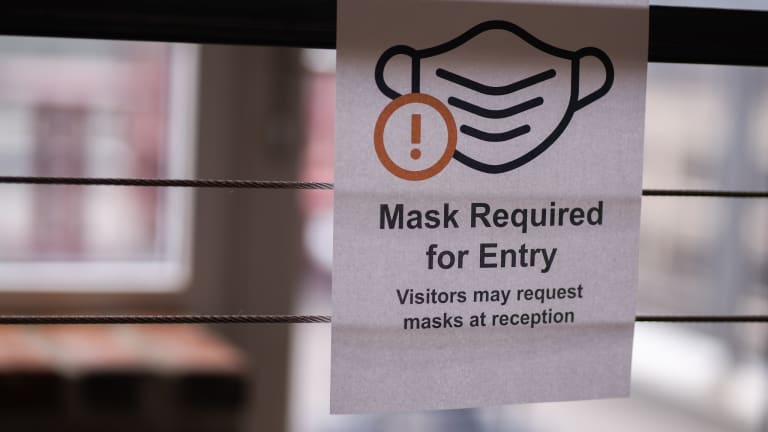 All but 2 Minnesota counties have 'high' level of COVID-19 transmission
Masks are strongly recommended in indoor, public spaces throughout the state.
COVID transmission levels in Minnesota remain elevated, with 85 of the state's 87 counties currently in the "high" category.
The Centers for Disease Control and Prevention (CDC) uses the seven-day case rate and positive test percentage to determine an area's level of community transmission. These four different levels indicate "how much COVID-19 is spreading as well as how likely people are to be exposed to it."
They are, from least- to most-severe: low, moderate, substantial, high.
Related: Mayo Clinic on people using horse drug ivermectin for COVID: 'It's hard to explain'
The CDC says everyone, whether vaccinated or not, should wear a mask in public, indoor spaces if in an area with substantial or high transmission.
Right now, that's the entire state of Minnesota.
All but two counties have high transmission, as you can see by the red-hued counties in the map. 
The two that don't — Lake and Rock counties — are in the substantial category (orange).
Community transmission skyrocketed throughout August. On July 27, 14 counties had high or substantial transmission. A month later, all 87 counties met one of those two thresholds.
Since then, the number of "high" counties has hovered in the low- to mid-80s.
Related: Most new COVID-19 cases in MN coming from outside 7-county metro
The state on Friday reported the death toll is 7,892 since the start of the pandemic. As of Sept. 7, 3,348,641 people have received at least one dose of the COVID-19 vaccine, while 3,158,635 people have completed the vaccine series.
According to Johns Hopkins University, Minnesota's test positivity rate over the past seven days is 7.41%.