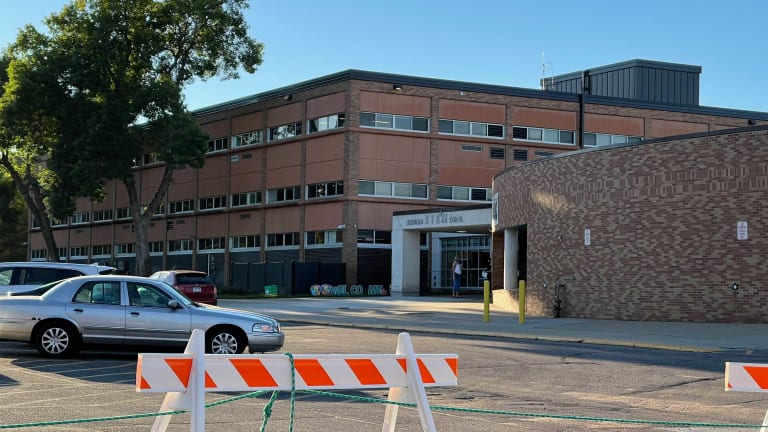 Angry parent barges into Richfield school, goes on anti-mask tirade
The incident happened on the first day of school.
An angry parent entered a school in Richfield on Wednesday and caused a disruption in which he refused to wear a face mask and attempted to get staff members to remove theirs. 
The incident happened during student drop-off Wednesday morning at Richfield STEM Elementary School, according to a district spokesperson who told Bring Me The News that the parent entered the school "against instructions from building and District staff." 
"In addition, this parent was not wearing a mask. The parent was prompted multiple times to wear a mask or to exit the building, however, they refused both requests," the spokesperson noted. 
"The parent continued to get agitated and tried to engage staff members to remove their masks. This disruptive behavior included accusations, threats and name-calling toward staff. At no time did the parent engage or threaten students and students were not in any danger."
Richfield police responded to the school and arrested the parent. 
Rep. Mike Howard (DFL-Richfield), whose son attends the school, tweeted about the incident, saying "this madness has to stop, as does the anti-science/anti-govt rhetoric fueling the rage." 
Families were notified of the incident after the parent was arrested, with the district saying that any behavior that jeopardizes safety "will be dealt with accordingly. 
Howard praised school's staff for how they handled the incident.
The introduction of measures designed to mitigate the spread of COVID-19 has been met by backlash by some parents in some parts of the U.S.
There have been incidents in Minnesota of groups of parents attending school board meetings to protest against the introduction of masking requirements or COVID testing facilities at local schools.
Most school districts in the Twin Cities are requiring masks be worn during in-person.