Man found dead as standoff ends in Andover
Police confirmed the incident just after 8 a.m.
Police say that a standoff in Andover is over, with officers finding the barricaded suspect dead shortly after a single gunshot was heard.
The Anoka County Sheriff's Office says that the shot was heard just before 10 a.m., after a standoff that last more than 3 hours in the 300 block of Andover Boulevard NW.
Police arrived to find a house engulfed in flames and a suspect barricaded in a horse trailer at the rear of the property.
With the suspect armed and making threats, authorities couldn't safely get close enough to battle the fire. The house burned to the ground.
A SWAT team was called in to negotiate, and as negotiations continued, the gunshot was heard.
Police made entry to the trailer a short time later and found a man's body.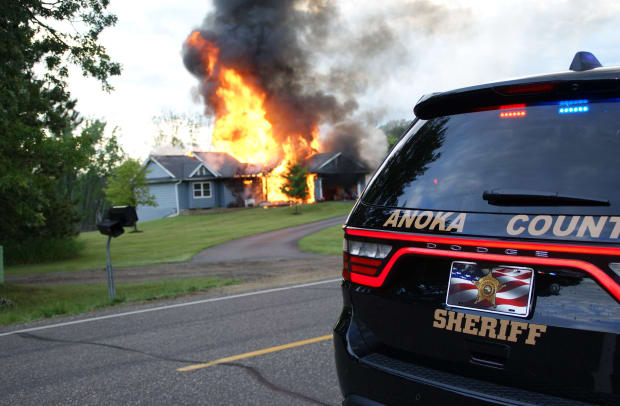 The address is home to Thor Ranch, a horse boarding facility. It's not clear if the man is linked to the facility in any way.
More details are expected to be released later in the week, including the man's identity.
Note: Some of the details provided in this story are based on the police's version of events, and may be subject to change.