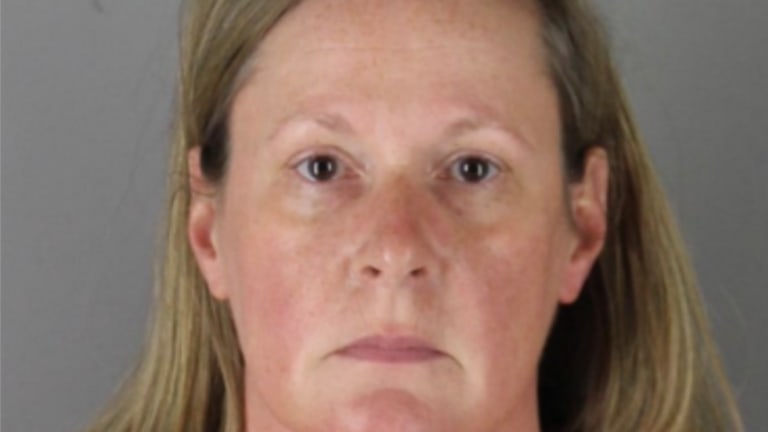 Attorney General's office adds first-degree manslaughter charge against Kim Potter
She faces criminal charges in the shooting death of 20-year-old Daunte Wright.
The former police officer criminally charged in the death of Daunte Wright is now facing a first-degree manslaughter charge.
Attorney General Keith Ellison filed an amended criminal complaint Thursday against Kimberly Potter, who shot and killed Wright during a traffic stop in Brooklyn Center on April 11. Body cam footage of the shooting, as well as comments from local leaders at the time, suggested the 26-year veteran of the force meant to deploy a stun gun, but pulled her gun by mistake. A female officer in the video can be heard yelling "Taser! Taser!" just before the shooting.
The amended complaint adds the more-severe first-degree manslaughter charge to the case, while retaining the initial charge of second-degree manslaughter, Ellison's office said.
Ellison's office took over prosecution of the case on May 21. It had initially been in the hands of the Washington County Attorney's Office, per an agreement between metro authorities, but was handed over to the attorney general after calls from Wright's family and the Brooklyn Center mayor.
Ellison's office also handled the prosecution of former Minneapolis police officer Derek Chauvin, who was convicted of murder for killing George Floyd.
Ellison at the time promised his office would review all the evidence against Potter up to that point, as well as look at the criminal charges. 
"After conducting that review ... Ellison confirmed that the original second-degree manslaughter charge is appropriate, but also concluded that an upgraded charge of first-degree manslaughter is warranted," the attorney general's office said in Thursday's announcement.
The amended complaint, which you can see here, accuses Potter of reckless use or handling of a firearm. It includes new details regarding Potter's "substantial" training with both stun guns and service weapons, as well as comments she made in the immediate aftermath of the shooting.
According to the complaint, Potter can be heard on video within 60 seconds of pulling the trigger saying: "S---!" and "I just shot him," later stating, "I grabbed the wrong f------ gun."
"I'm going to prison," she said, according to the charges, and a few minutes later added: "I killed a boy."
Follow Bring Me The News on Twitter for the latest breaking news
The complaint alleges that within six months of Wright's killing, she completed two Taser-specific training courses, one of which saw her sign a certificate of completion acknowledging she read and understood manufacturer warnings about the use of a stun gun.
"Confusing a handgun with a CEW [Taser] could result in death or serious injury," one warning reads, according to the charges. 
"Learn the differences in the physical feel and holstering characteristics between your CEW (conducted energy weapon) and your handgun to help avoid confusion," it that warning reads. Potter signed paperwork with similar warnings on Nov. 5, 2020, as well.
The amended complaint also describes how the weapons were arranged on Potter's belt: Taser on the left, in a position that required use of her left hand to draw; service weapon on the right, in a position that required her right hand to draw. The Taser and handgun have distinct physical and operational differences as well, the complaint says, including a manual safety switch and laser indicator on the Taser, neither of which is present on her handgun.
Potter's trial is set to begin Nov. 30. Unlike Chauvin's trial, it will not be livestreamed.