Bear attacks dog in Wisconsin city just across the Minnesota border
The dog survived the fight with the bear.
A dog was injured but survived a fight with a bear in Glenwood City, Wisconsin, on Sunday.
According to Glenwood City Police Department, the dog's encounter with the bear happened after its owners let it outside before going to bed.
"The bear must have had the cubs close by because it continued the attack even after the dog ran to the deck," police said in a Facebook post. "The owner shot at the bear and believes he hit it at least once."
The family lives on West Walnut Street in the city's northwest side, not far from from a creek that runs through the St. Croix County town. Glenwood City is located about 40 miles east of Stillwater, Minnesota.
Police have since received reports from people seeing a bear "running round town with some cubs."
In response, they're encouraging residents to avoid leaving bird feeders and garbage cans outside at night, and if they see a bear or bear cubs to call the Wisconsin Wildlife Service at 1-80-228-1368.
Warning: Graphic photos from the Glenwood City Police Department.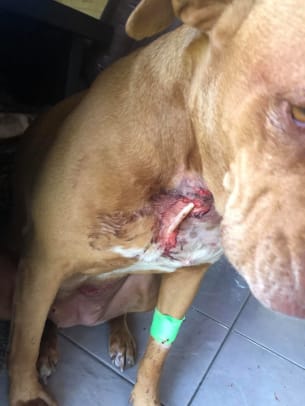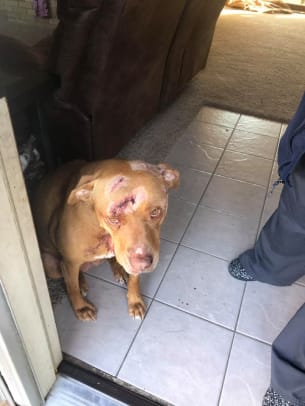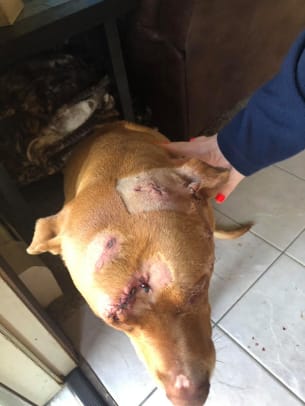 A couple of weeks ago, a black bear was shot and and killed by law enforcement after it posed a threat to public safety in North St. Paul.