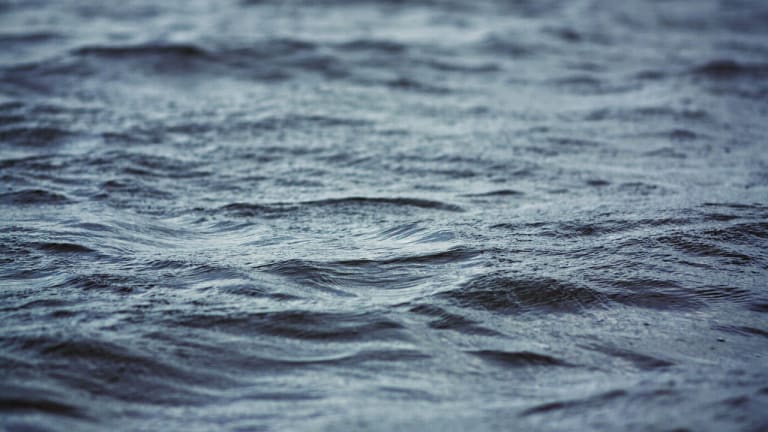 Bee sting sends canoeist into anaphylactic shock while out on lake
Deputies and a good Samaritan jumped into action to rescue the unresponsive man.
A good Samaritan helped a deputy rescue a boater who became unresponsive in a lake after suffering an apparent allergic reaction to a bee sting.
Deputy Brandon Newhouse with the Beltrami County Sheriff's Office responded to a report of a man who was unresponsive next to his capsized canoe in Little Turtle Lake, about 7 miles north of Bemidji, around 7 p.m. on Sept. 1, the sheriff's office said. 
Newhouse went to a home on the 17000 block of Irvine Avenue Northwest, near where the man was in the lake, and saw a boat at the home. While he ran through the yard, he explained to the homeowner he needed a boat for a medical emergency. 
The homeowner, Glen Lindseth, ran to his boat with Newhouse and quickly got the boat off the lift. They headed toward the victim, who was being held above the water by another individual. The victim's rescuer wasn't able to get the man into his boat on their own, the sheriff's office said.
Newhouse and Lindseth got into the water and put a personal flotation device on the victim. They tried to get him into the boat, but the bottom of the 4-foot lake was soft and muddy, which "made it impossible to lift the victim out of the water and into Lindseth's boat," the sheriff's office said. 
Lindseth then grabbed the submerged canoe to give them something to stand on — he and Newhouse got in the canoe and lifted the victim into Lindseth's boat, then brought him to shore. 
Paramedics at the scene determined the man was suffering from anaphylactic shock and saw he had a potential bee sting. The man was also wearing a medical emergency necklace that said he's allergic to bee stings. 
He was taken to the local hospital. His condition was not released.