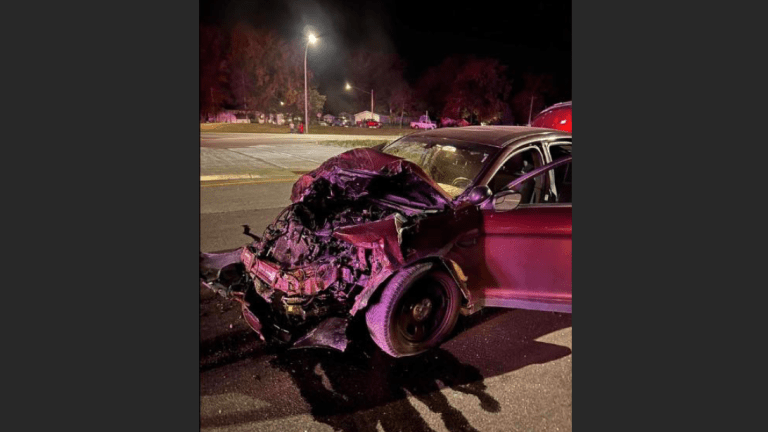 Benefit planned for small town police officer injured in Twin Cities crash
The crash happened while the off-duty officer was in the cities for a wedding.
Residents in Aitkin County are raising support for a small town police officer injured in a crash in the Twin Cities last month.
According to the Hill City Police Department, Officer Erik Skahl and his girlfriend, Ashley, were injured on Oct. 21 when an alleged drunk driver in a pickup truck made an illegal U-turn in front of them, causing the collision at "highway speeds."
Skahl suffered a broken hand and a sore back, rendering him unable to return to work, and underwent surgery the following week, according to the department.
"Unfortunately, the immediate need right now is loss of income for Erik and Ashley because neither had long-term care benefits," the department shared on Facebook.
A benefit is planned for the couple on Saturday, Dec. 3 at Knuckleheads Bar & Grill.
Donations can also be sent to the City of Hill City, PO Box 160, Hill City, MN 55748, according to a Facebook post from the Hill City Department Fire Department.
Skahl, who joined the department in March, has been granted an unpaid medical leave of absence without benefit accrual until Feb. 1, according to the Aitkin Age Independent.  
Amid strife between public safety leaders and the Hill City Council about how to handle the absence left in the department due to Skahl's injuries, city officials on Oct. 28 agreed to bump up a part-time employee to 32-hours starting this month in addition to keeping Skahl's position, the local newspaper reports.