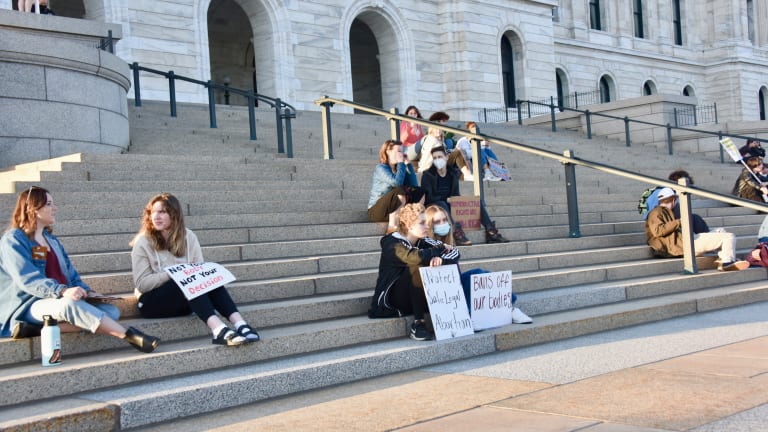 Bill to codify abortion access passes Minnesota House
The Senate is expected to debate the proposal next week.
A proposed bill to enshrine abortion access into state law passed the Minnesota House of Representatives late Thursday after hours of debate. 
Lawmakers voted 69-65 to pass the Protect Reproductive Options (PRO) Act. All DFL representatives with the exception of Rep. Gene Pelowski Jr. (DFL-Winona) voted in favor, all GOP representatives opposed it.
The proposal is expected to be debated in the Senate next week. 
"This bill protects Minnesotans' rights to contraception, the right to carry a pregnancy to term, the right to abortion and ensures the right to privacy for personal, reproductive health decisions," said Rep. Carlie Kotyza-Witthuhn (DFL-Eden Prairie), who authored the bill in the House. 
While abortion access is currently protected by a Minnesota Supreme Court ruling from 1995, the PRO Act would further protect access by enshrining the right to an abortion into state statute for the first time in state history. 
During Thursday's debate, Republicans made efforts to restrict late-term abortions and add licensing requirements to places where abortions are performed — however, those efforts failed in the DFL-controlled House. 
Gov. Tim Walz is expected to sign the PRO Act into law, pending passage in the Senate. 
Codifying abortion access into state law was a headlining campaign promise of Democrats, who now control both chambers of the Legislature and the Governor's Office.