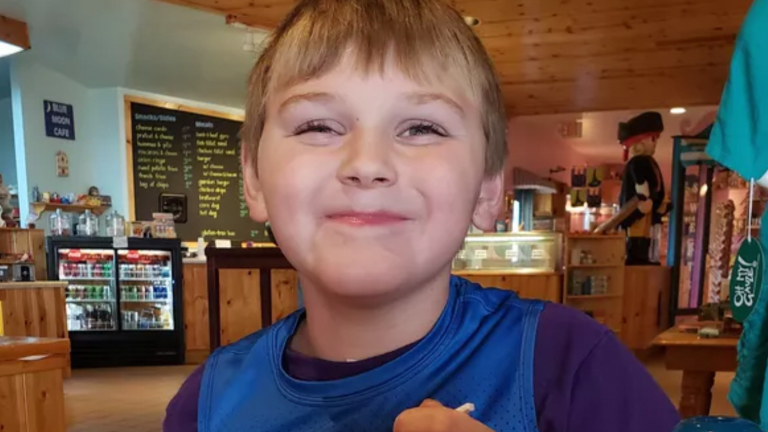 Boy who died in Wabasha County snowmobile crash is identified
Blaze Himle died in a snowmobile crash in southeastern Minnesota on Jan. 8.
The 12-year-old boy who died in a snowmobile crash in southeastern Minnesota over the weekend has been identified as Blaze L. Himle. 
The Wabasha County Sheriff's Office says Himle was driving a snowmobile on private property in rural Theilman when he went into a wooded area and struck a tree. Himle was pronounced dead by emergency responders at the scene. 
An online fundraiser describes Himle as a being fond of the outdoors, semi trucks and his pets, a cat named Groot and a guinea pig named Tradder. 
"Blaze was a fun and loving 12 year old boy. He adored his mom and Papa. Blaze had a love for semi trucks, he could tell you everything about them. He wanted to be a truck driver like his Papa. He was very creative and could make anything out of string, wood and duck tape," the GoFundMe says. 
He loved fishing, hunting, golf cart rides and playing with his cousins. 
You can donate to the fundraiser here. All money will help pay for funeral arrangements and support for his mother. 
Himle's death comes amid a rash of fatal snowmobile crashes in Minnesota since the turn of the year. There were two other fatal snowmobile crashes over the weekend, including a 64-year-old man who died in a crash on Otter Tail Lake, and a 55-year-old Twin Cities woman who died in a snowmobile crash north of Hibbing. 
There were also two fatal snowmobile crashes on New Year's weekend, with a man dying in a crash in Zimmerman and two 21-year-olds who died in a crash near Cambridge.