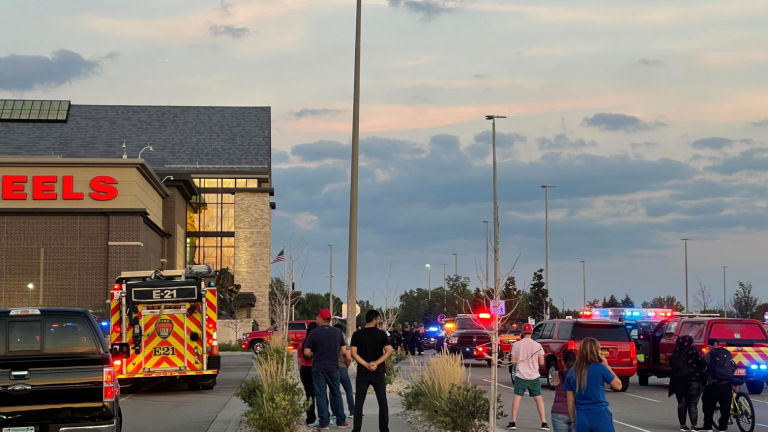 Eden Prairie Center: Man dies from self-inflicted gunshot wound
It prompted a major emergency response Monday.
Eden Prairie Center went into lockdown Monday evening, with police finding a man dead in the Scheels store from a self-inflicted gunshot wound.
In an update at around 9:30 p.m., Eden Prairie Police Chief Matt Sackett said that the mall had been cleared and that the man's death was an "isolated incident," with no suspects being sought.
Police were called to the mall at 7:25 p.m., with the report of a shot fired prompting a swift lockdown and evacuation of the mall.
The circumstances around the man's death have not yet been revealed, including how he came to be in possession of the gun, and where in the store he shot himself.
Bring Me The News observed around two-dozen emergency vehicles outside the Scheels entrance, with police placing crime scene tape around the store.
Eden Prairie Schools put a "stay-put lockdown" in place in response to the incident, with all outdoor activities moved indoors until an all-clear was given.