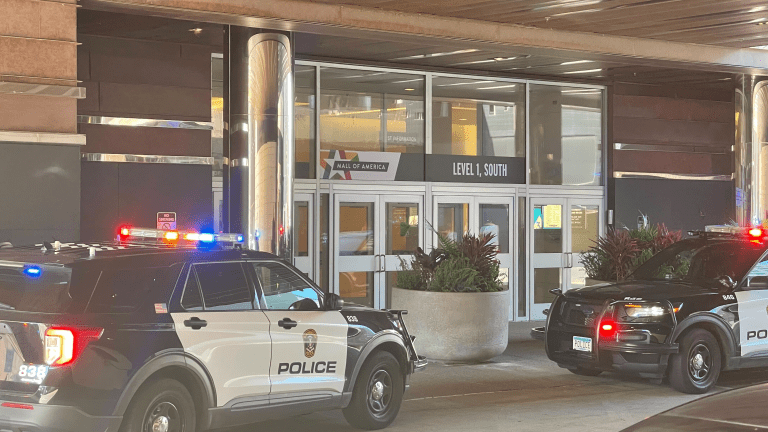 Lockdown lifted, police investigating shots fired at Mall of America
Police are interviewing witnesses in the area.
A lockdown has been lifted at Mall of America, where police responded to an incident where shots were fired Thursday afternoon. 
There have been reports on social media that gunfire broke out at the mall, which has been confirmed to local media by the Bloomington Police Department. 
Police provided an update just before 5:40 p.m., saying the lockdown has been lifted and that shots were fired inside the mall. They also said the suspect fled the mall on foot and officers are interviewing witnesses at the scene.
No gunshot victims have been located, authorities added. The mall will be closed for the remainder of the evening.
Earlier, police confirmed that an "isolated incident" took place in a tenant space inside the mall.
"There is a confirmed isolated incident in a tenant space," Mall of America stated around 5 p.m., reminding those within the mall to remain in a secure location until the lockdown is lifted. 
An evacuated visitor, speaking to Bring Me The News, said they spoke to someone who heard "8-9 gunshots" inside the building. 
Bring Me The News reached out to the mall and the Bloomington Police Department for more details.
This is a developing story. It will be updated as more details emerge.