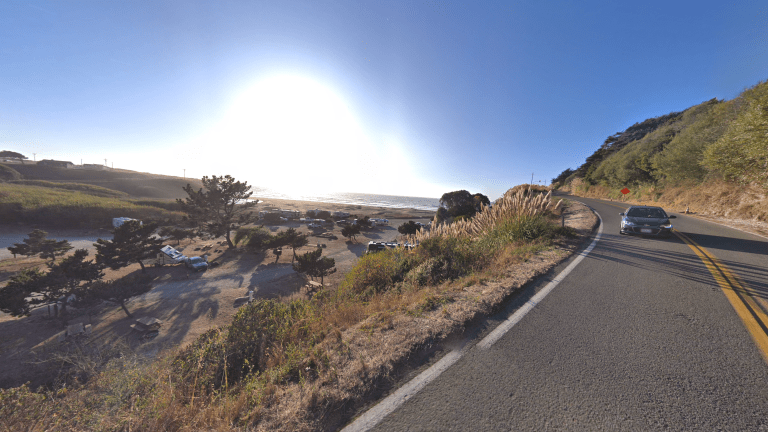 Brooklyn Park man arrested after half-brother's body found at bottom of cliff in California
The homicide happened near a beach park and campground for RVs located at the ocean.
A Minneapolis man was found dead Sept. 12 in California and his half-brother from Brooklyn Park is in custody for probable cause murder. 
According to the Mendocino County Sheriff's Office, deputies were requested for a welfare check at 11:15 p.m. on the 37000 block of North Highway 1 in Westport after the 39-year-old Brooklyn Park man allegedly sent threatening text messages to family members. 
At approximately 11:55 p.m., the Brooklyn Park man contacted the sheriff's department claiming that his half-brother, 30-year-old Timothy Sweet, of Minneapolis, was missing after going to the beach to collect mussels. 
Deputies searched the beach and ultimately discovered Sweet dead on the base of a rocky cliff near the Westport Cemetery. His body was partially submerged in water and the tide was rising. 
A cliff rescue team was called to the scene and Sweet's body was extricated from the rock base around 3:45 a.m. Authorities examined Sweet's body at the scene and came to the preliminary conclusion that Sweet had died from a physical assault. 
Sweet's half-brother from Brooklyn Park was arrested for probable cause murder around 7 a.m. Sept. 13, and booked into the Mendocino County Jail where he is being held on $500,000 bail. 
An investigation is ongoing. The sheriff's office believes the Brooklyn Park man was in contact with other campers at Westport Beach RV Park on the day of the homicide. Anyone with information about him or Sweet is asked to call the sheriff's office at 707-463-4086. 
Bring Me The News does not typically identify suspects until formal charges are filed.