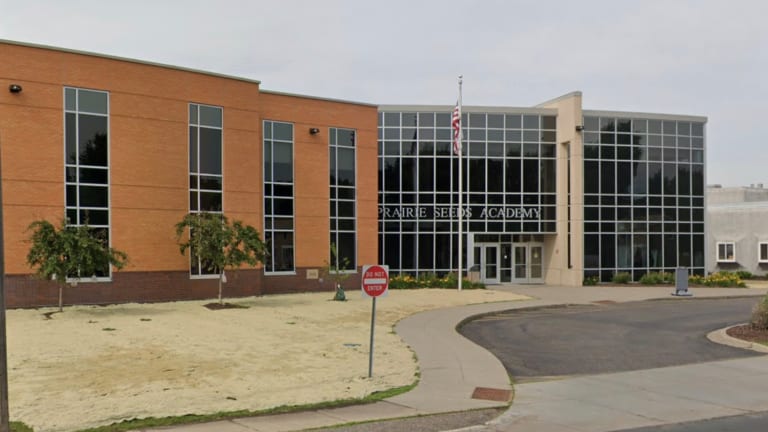 Brooklyn Park school hit by bullets, cancels classes Thursday
One person was injured in the Wednesday shooting.
Prairie Seeds Academy in Brooklyn Park is closed Thursday after a shooting near the school injured one person and left bullet holes in the building. 
According to Brooklyn Park police, officers were dispatched to the 7300 block of 62nd Avenue North, which is just across the city border in New Hope, around 7:10 p.m. on a report of "multiple people with firearms shooting." 
Police located a man suffering from a gunshot wound at the scene. He was transported to an area hospital with noncritical injuries. 
"Upon checking the area, officers located bullet holes in school located in Brooklyn Park," Brooklyn Park police said in a release. 
Later Wednesday night, Prairie Seeds Academy announced that it would be closed Thursday due to the incident. 
"Prairie Seeds Academy will be CLOSED on Thursday, Sept. 9, 2021, due to an incident in the neighborhood. There will be no in-person or online classes. School is scheduled to resume as usual on Friday, Sept. 10, 2021," an announcement on the school website says. 
Anyone with questions is asked to contact the school officer at 763-450-1388. 
Note: The details provided in this story are based on the police's latest version of events, and may be subject to change.