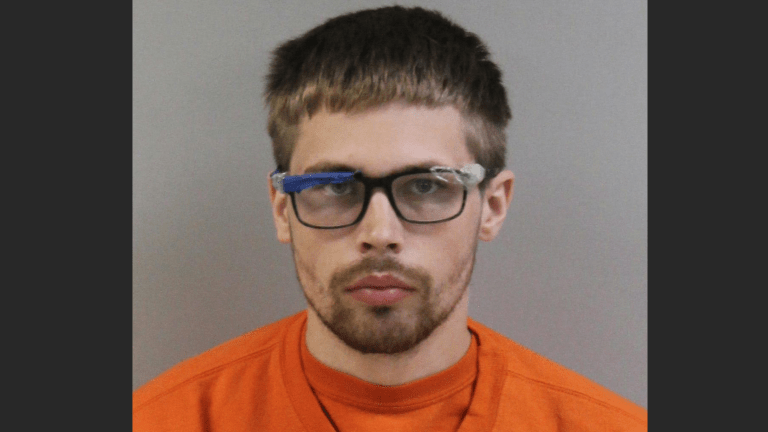 Buffalo man charged with murdering his father in rural Minnesota cabin
A note found by investigators seemingly reveals details about the father and son's relationship.
A note discovered alongside a man found shot dead in his rural Aitkin County cabin last week seemingly tells of the father's suspicions that his sons were stealing from him. 
The note, detailed by prosecutors in charges filed Friday, indicated 62-year-old Daniel Bzdok planned to go to the police with the information and wanted to obtain a restraining order. 
Saturday, July 23 was the last time anyone heard from Daniel Bzdok — the same day his son was arrested for driving under the influence while in possession of his father's handgun and driving his father's vehicle. 
Daniel Bzdok's body would be discovered four days later.
Prosecutors in Aitkin County have now charged his son, 24-year-old Ronald J. Bzdok, of Buffalo, with second-degree murder in connection with the death. 
According to the criminal complaint, Daniel Bzdok was reported missing on July 26. 
His brother told investigators he'd driven to the cabin in Fleming Township and found the door padlocked from the outside, which made him even more concerned about being unable to reach Daniel Bzdok. 
Around 7:30 p.m. the next evening, authorities went to the cabin and, peering through the window, could see a deceased man sitting in a chair with blood on his chest and stomach. 
Investigators with the Minnesota Bureau of Criminal Apprehension arrived at the scene a few hours later and removed the padlock and entered the cabin with a search warrant in-hand. 
They found Daniel Bzdok slumped in a chair facing the television with a graham cracker in his hand and what appeared to be a .22 caliber gunshot wound to the back of his head, according to charges. 
Later, while searching Ronald Bzdok's belongings, investigators found the victim's credit card and keys.