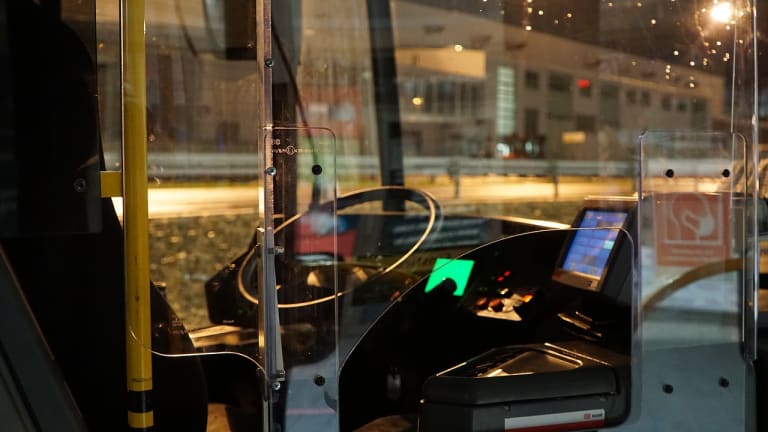 Charges: Bus passenger who refused to pay fare stabs driver with pen, screwdriver
Officers had to pull the attacker off the 63-year-old driver when they arrived, charges say.
A Metro Transit bus driver who told a fare evading passenger to get off the vehicle was stabbed multiple times with a pen and screwdriver.
Brandon Collins of Cartersville, Georgia, was charged last Thursday in connection with the incident, after which the 63-year-old bus driver was found covered in blood, with puncture wounds to his hands, arm, leg and torso.
According to the charges, the 22-year-old Collins ran up to the bus just before 5 a.m. Wednesday at Fifth Street E. and Minnesota Street in downtown St. Paul, screaming for help as the bus' doors closed. The driver opened the doors, and Collins entered without paying. The driver reopened the doors and asked him to get off the bus.
Related: Charges: Man protecting his wife beaten unconscious at Minnesota State Fair
At that point, the charges state, Collins attacked the man.
Collins punched the driver repeatedly in the face and head, then stabbed him with a pen and screwdriver, according to the criminal complaint. A witness said Collins was also screaming "hateful words" during the assault. 
St. Paul police were first on the scene, and officers arrived to find Collins still attacking the bus driver; the officers "had to grab the defendant and throw him to the ground to get him to stop," the charges state.
The driver was "very shaky and looked scared," the complaint notes.
Officers arrested Collins. They also recovered a pen and screwdriver from the floor of the bus.
Collins was charged in Ramsey County with second-degree assault with a dangerous weapon, as well as obstructing a transit vehicle involving force or violence. He had his first court appearance Thursday. The court ordered a cognitive impairment and competency to proceed evaluation, according to court records.
Collins' next hearing is scheduled for Oct. 21 at 1:30 p.m.