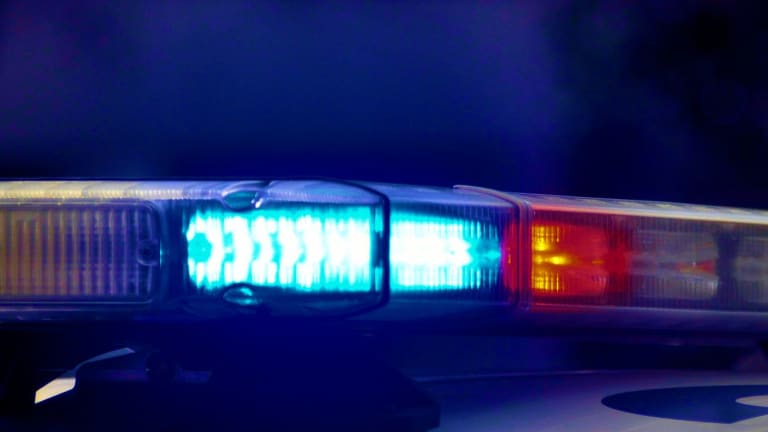 Charges: Man stabbed ex-girlfriend, her mom in Crystal apartment
He became "enraged" after she said she didn't want to have sex, the complaint says.
A Brooklyn Park man is accused of stabbing his ex-girlfriend with a butcher-style knife when she declined sex. The woman's mom was also hurt in the incident. 
Warning: This story contains upsetting details that could be triggering.
Cortez Deon Banks, 27, of Brooklyn Park, is charged with attempted second-degree murder, second-degree assault and domestic violence in connection to the Sept. 20 incident.
Police responded to an apartment in Crystal around 1:34 a.m. on Monday, where they found Banks naked and laying on top of a woman, only identified as Victim 1, in one of the bedrooms, the criminal complaint says. In the same bed, police found Victim 1's mother, only identified as Victim 2.
Both women were "visibly injured and covered in blood," charges said. Victim 1 had been stabbed "numerous times on various parts of her body" and had to be resuscitated before being taken to the hospital. Victim 2 suffered wounds to her hands and arm. 
A 2-year-old child – Victim 1's daughter – was also in the bedroom "covered in blood," but court documents did not say if the child was hurt.
Victim 2 told police Banks is her daughter's ex-boyfriend and they'd recently broken up but Banks had been trying to contact her by phone earlier in the day, charges said. 
She said she, Victim 1 and the child went to bed the night before and she woke up to the sound of screaming from Victim 1 and saw her run into her bedroom and attempt to lock the door. Banks then broke through the door, pinned Victim 1 on Victim 2's bed, and raped Victim 1 while stabbing her and yelling "I'm going to kill you b****" and "die b****," the complaint said. 
Victim 2 was injured as she attempted to block the knife and then called 911, "though the phone slipped out of her hand due to the volume of blood," court documents state.
After Victim 1 regained consciousness at the hospital, she told police Banks is her ex-boyfriend and they'd been together for several years before breaking up recently. She said Banks was recently released from jail after a fifth-degree drug charge and was repeatedly trying to contact her. 
She eventually spoke with Banks and let him stay the night at her apartment, where she lives with Victim 2, the complaint says. Banks got there around 9:30 p.m. on Sunday. 
Victim 1 said Banks wanted to have sex, and she initially agreed but then told him she didn't want to continue, charges said. He became enraged and began to choke Victim 1, so she hit him with a candle and got away from him, running into her mom's bedroom, where she attempted to lock the door. 
Banks broke through the door and began stabbing her in the bed but Victim 1 didn't recall her raping her when he stabbed her, the complaint says. A sexual assault examination report is pending. 
Victim 1 said Banks either dropped or lost grip of the knife at one point, which could be when she grabbed it and possibly injured him, charges said. Banks was "covered and blood" and had a cut on the right side of his body.
Police found a large butcher-style knife next to the bed in the bedroom.
Banks is the subject of an active order for protection on behalf of Victim 1. The order was issued on Sept. 3 and served on Sept. 7 — it prohibits Banks from having contact with Victim 1, except via text to discuss their shared child, and prohibits Banks from going to her apartment. 
Banks has a criminal history that includes domestic assault on Victim 1 from February 2020 and violating a domestic abuse no-contact order related to Victim 1 from 2019. 
The complaint says Banks isn't in custody and the state seeks an aggravated sentence because a child was present and because of Victim 2's vulnerability, noting she is paralyzed on the lower half of her body.
If you know anyone who is affected by domestic violence, you can find more information on services available here, via the Minnesota DPS.
You can also call the Day One Crisis Hotline at 1-866-223-1111.