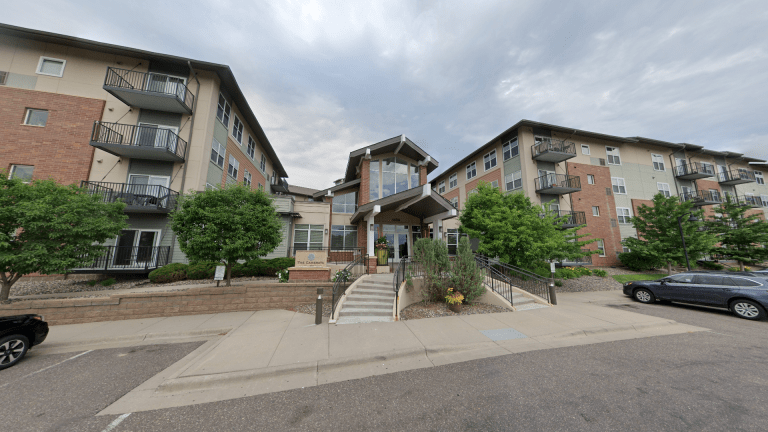 Charges: Man started dumpster fire, refused to leave apartment, threatened officers
The man refused to exit his unit, prompting authorities to bring in a SWAT team.
A resident of a St. Louis Park apartment complex prompted a building evacuation and a SWAT team activation after starting a fire and refusing to come out of his unit.
Charges filed against Kahron A. Nix Friday allege he was responsible for a series of severe disturbances at The Camerata Apartments in the Hoigaard Village apartment complex (5600 Camerata Way) earlier this week. While a fire alarm prompted the first emergency response, authorities ended up evacuating the building and bringing in a SWAT team as the 30-year-old threatened to kill officers and refused to exit his apartment Tuesday morning.
The ordeal only ended when the SWAT team breached the unit and took Nix into custody. He's since been charged with first-degree drug possession for cocaine or methamphetamine, first-degree arson and threats of violence.
He was booked into Hennepin County Jail and made his first court appearance Friday.
Here's what prosecutors allege happened at the The Camerata Apartments Tuesday:
The incident began around 8:45 a.m., when a fire alarm and "several complaints" about a man yelling and threatening to kill people came in. That man was identified as Nix, a resident there, with authorities noting officers had responded to the same building earlier that morning due to similar complaints. 

At the scene, first responders ran into a  "large amount of smoke" in the hallway outside Nix's unit. It was billowing from the nearby trash chute as well as from under Nix's door. Officers knocked but Nix refused to open the door, and instead threatened to shoot officers. Officers tried to deescalate but Nix became "very aggressive" with his death threats.

At that point, authorities brought in a SWAT team and evacuated the building's residents. They negotiated with Nix for "several hours," though unsuccessfully.

As this was happening, fire crews went to the basement and found an "active fire" in the dumpster inside the garage. They determined Nix had set a trash can on fire and threw it down the garbage chute. 

With the negotiations going nowhere, the SWAT team opted to breach Nix's apartment, after which he was taken into custody. 

Authorities then obtained a search warrant for the unit, finding bags of cocaine both left out and in a safe, as well as loose cocaine on a counter, totaling 67 grams. There was also $3,400 in cash, and fake documents with the names of several different people on them — with Nix apparently renting the unit under someone else's name.

A building manager estimated the "significant" building damage caused by the dumpster fire to be just under $4,730.