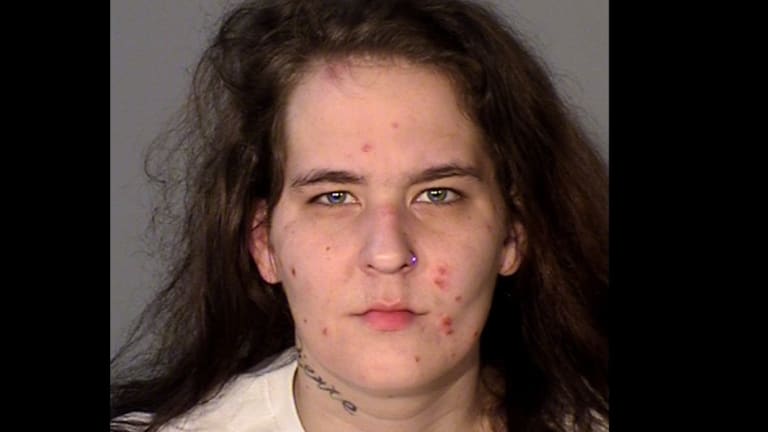 Charges: St. Paul woman carjacked Samaritan who stopped at crash scene
The woman had two warrants for her arrest prior to the carjacking.
A 22-year-old St. Paul woman is accused of carjacking a Good Samaritan while he tried to help two people involved in a crash on Monday.
Sydney Ann McKellepp allegedly pushed the man and sped off in his SUV on eastbound Interstate 94 at around 11:10 p.m., leading police on a pursuit before her eventual arrest.
Court records show McKellepp had two warrants out for her arrest prior to the incident.
According to the criminal complaint, McKellepp and a man were in a rollover crash on I-94 at Lexington Parkway, with their vehicle having previously been reported stolen in St. Paul on Jan. 10.
A man driving a 2018 Nissan Rogue stopped to help at the scene. Instead, McKellepp hopped into the man's SUV, with the man attempting to pull her out from the driver's seat before she began to drive away. The complaint notes that the man was "dragged a short distance" as McKellepp fled the scene.
The man later told authorities McKellepp "pushed him from behind" before driving away in his SUV. He informed police he had a gun in the glove box, which he had a valid permit to carry.
McKellepp traveled at speeds of 70-80 mph during the police pursuit, as she made her way onto the northbound lanes of Interstate 35E and then Cayuga Street. Officers used stop sticks at Payne Avenue but McKellepp continued to drive with at least one flat tire, according to the complaint.
The pursuit concluded and McKellepp was arrested at Phalen Boulevard and Atlantic Street when police executed a PIT maneuver on the SUV.
Police noticed the handgun had moved to the center console.
McKellepp suffered "an epileptic seizure" and was taken to Regions Hospital for treatment, after which she admitted to stealing the SUV and leading police on a high-speed pursuit. McKellepp said she refused to stop for authorities out of fear she was going to jail.
When asked about the initial rollover crash, McKellepp refused to identify the alleged driver, who ran from the scene. Police have been unable to identify him.
In addition to the two warrants for her arrest, McKellepp also has a suspended license.
McKellepp has been charged with one count each of receiving stolen property, simple robbery, theft of a motor vehicle and fleeing a police officer. She made her first court appearance on Thursday and has an omnibus hearing scheduled for Feb. 7.
According to court records, McKellepp has an open felony case on fifth-degree drug charges.