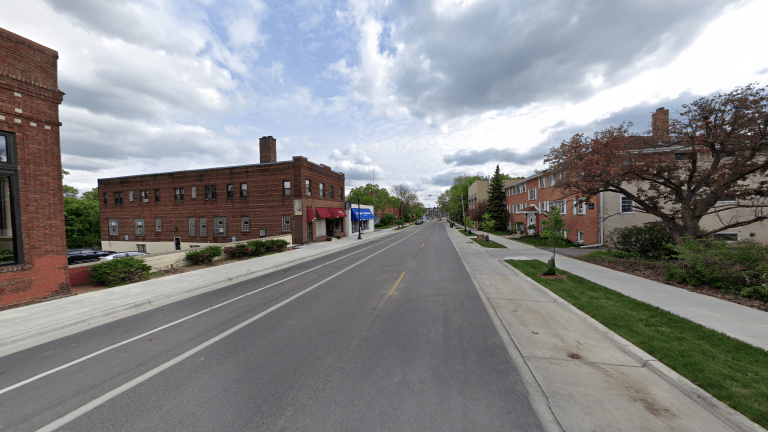 Charges: Suspect beat pregnant woman with brass knuckles, burned RV to hide body
The victim was 7 months pregnant and had been reported missing a few days prior.
The discovery of a pregnant woman dead in a burning RV has led to murder charges against two people. 
Shannon M. Benson, 42, and Jade M. Rissell, 27, were both charged in Hennepin County District Court Tuesday with second-degree murder. Prosecutors say the two were involved in luring the victim, who was seven months pregnant, to their trailer. She was then beat with brass knuckles until she'd lost consciousness, the charges say.
Benson and Rissell left the victim there for a few days, at which point the trailer was moved to the 3500 block of Hennepin Avenue, five blocks east of Bde Maka Ska, and set ablaze, according to the criminal complaints. 
Minneapolis police and fire responded to the blaze around 8:50 a.m. on Nov. 8, according to MPD. The RV was "fully engulfed," police said. After getting control of the fire they found the "severely burned" body of the victim inside, partially sitting against a cabinet. The charges say the fire inspector detected "combustible gas" at the scene.
Authorities have not publicly released the victim's name. The unborn child did not survive.
Minneapolis police arrested Benson and Rissell Monday. Both were booked into Hennepin County Jail around 11:30 p.m. and charged with second-degree murder the following day. 
Benson, of Minneapolis, and Rissell, of Elk River, will both make their first court appearance at 1:30 p.m. Wednesday.
What the charges say
According to the complaints filed against Benson and Rissell:
Investigators began to piece together what happened through a couple of key witnesses, as well as responses to a news release asking for help identifying the victim.

One witness told police they'd seen a woman driving a black Tahoe with a trailer attached. and that the woman bummed a cigarette off of the witness. Shortly after, the witness saw the trailer on fire. Police also spoke with the person who sold the trailer on Sept. 11, 2021.

Both those witnesses were shown photos of Benson and Rissell, and both confirmed their identities. 

Investigators also spoke with people close to the victim. She'd been reported missing from Anoka sometime between Oct. 29-31, and her boyfriend attempted to track her via an app. On Oct. 31, it led him to the area of 4th Avenue South and East 25th Street in Minneapolis, where he took a photo of the RV that nine days later would be burned, as well as a black Tahoe and a smaller RV.

Police went to that area and located the Tahoe and smaller RV, then arrested Benson and Rissell. 

Rissell told investigators she lured the victim to a trailer she and Benson owned, and that while inside, she assaulted her with brass knuckles. The victim fell unconscious. Benson knew about all this, Rissell said, and they opted to not call 911, instead leaving the victim in the trailer "for a few days."

Rissell then brought the trailer to 35th and Hennepin to burn it.

Investigators let Benson and Rissell sit in a room together while being recorded. While there, Rissell said police had "too much information," adding: "I told them it was me." They both cried, and when Rissell said she was going to jail for murder, Benson replied, "Me too."

The charges do not reveal a motive for the killing.