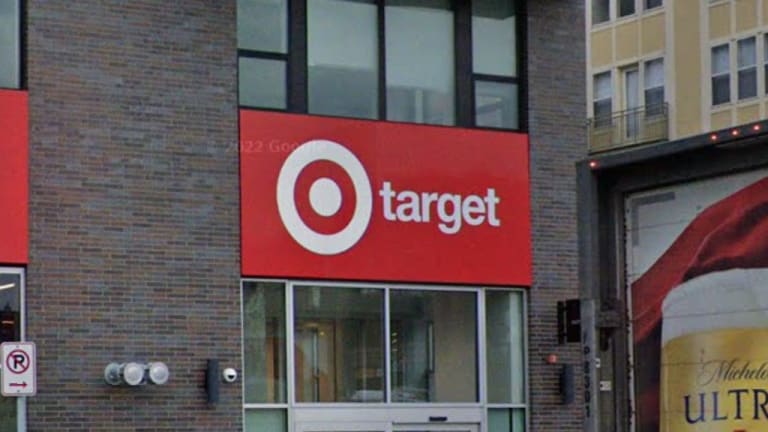 Charges: Suspect said 'family problems' led to Uptown Target burglary, arson
Surveillance footage captured the incident.
A Burnsville man accused of burglarizing the Uptown Target store this week and starting a small fire allegedly told police frustration over "family problems" led to the incident, according to new criminal charges. 
Derrick P. Hansen, 43, is charged in Hennepin County District Court with one count of 1st-degree arson and one count of 3rd-degree burglary in connection with the early Monday morning incident. 
Police and fire crews responded to the Target Express at 1300 W. Lake St. at around 3:50 a.m. 
Criminal charges allege Hansen used a trash can lid to break the glass doors to the building. He's accused of entering and exiting the store several times before starting a small fire using garbage cans. 
Surveillance footage allegedly captured Hansen gathering and throwing items into the fire while the flames grew taller. 
Hansen agreed to talk with investigators and admitted to the break-in and arson, according to charges. 
"[Hansen] stated he was having family problems and was trying to let his frustration out," the complaint states.