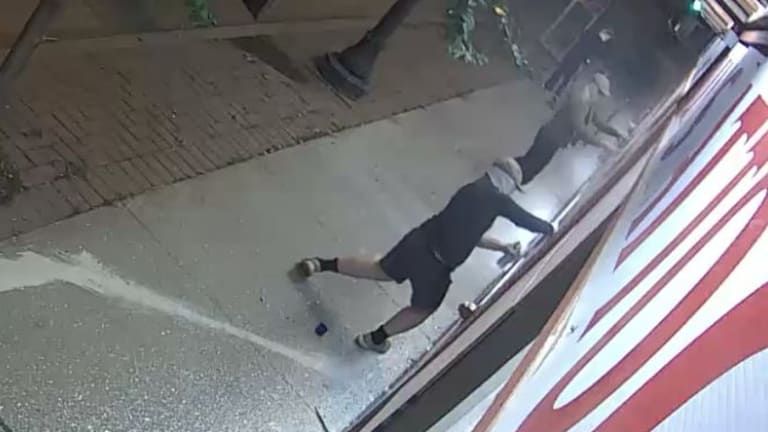 Community rallies around vandalized Hmong Cultural Center Museum
It is being investigated as a possible hate crime, police said.
A St. Paul museum dedicated to telling the story of the Hmong community was targeted by vandals last week, its exterior painted over and tagged with racist graffiti.
The incident at the Hmong Cultural Center Museum happened shortly after 3:30 a.m. on Sept. 8, with a surveillance camera capturing three suspects — all with caps and face coverings — apparently painting the newly expanded museum's exterior at 375 University Avenue West.
The suspects put a thick coat of white paint over signs that had previously been yellow, and included words in support of the Twin Cities' Black community. White paint also hit the museum's brand new sign, which had gone up just a few days prior.
The vandals also left three words, written in blue: "Life, Liberty, Victory." It's a slogan used regularly by an alt-right white supremacist group.

Natalie Davis with the St. Paul Police Department told Bring Me The News it is "still an active investigation," and noted the department is considering it a possible hate crime. 
As for identifying the suspects, their face coverings have made it difficult. 
"The investigator is reviewing camera footage," Davis said. "If anyone has information, call 651-291-1111."
Hmong Cultural Center Museum vandalism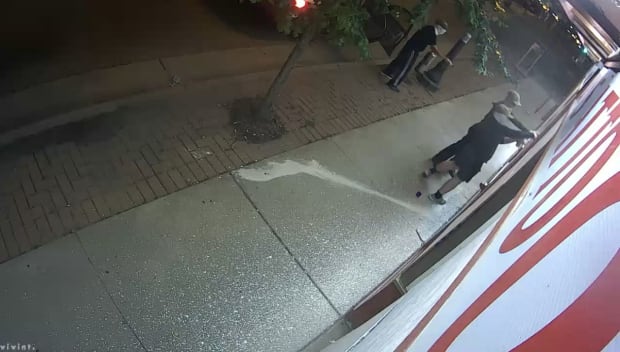 The Hmong Cultural Center has been around for 29 years, and provides community outreach and cultural education "for the purposes of promoting positive race relations in the Twin Cities community." 
Its leaders were preparing to launch a newly expanded museum at the time this vandalism occurred. But that opening is now delayed as the center cleans up the vandals' damage.
"There is so much to do it is hard to pinpoint a certain date for the official opening and launch," Mark E. Pfeifer, PhD, the director of programs for the Hmong Cultural Center, told Bring Me The News. His hope is to be ready by mid-October. 
Follow Bring Me The News on Twitter for the latest breaking news
The museum has been taking donations to help with repair costs. Txongpao Lee, the Hmong Cultural Center's executive director, said they've received "a lot" of supportive phone calls and donations "to help us to pay for the cost" of cleaning up the damage.
"We are very thankful to all the people" who showed their concern and support, he said.
Minnesota is home to the United States' second-largest Hmong population, with upwards of 66,000 residing here. They began coming to the U.S. in the 1970s as a result of the Vietnam War, during which many Hmong people fought in support of the United States. After the U.S. withdrew, the Hmong faced persecution and violence from communist forces — they fled, and many were brought to the United States as refugees.