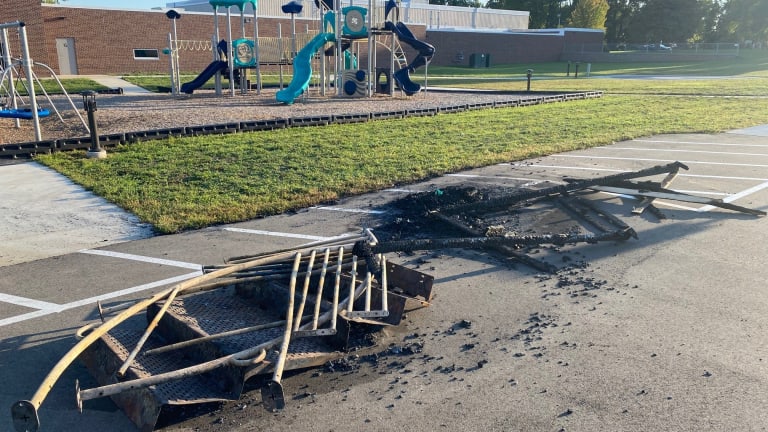 'Cruel and stupid' act destroys playground for special education students
The playground equipment was designed to keep special education students safe.
A playground that was primarily used by special education students in a small town west of the Twin Cities was burned down Sept. 12. 
The City of Howard Lake says the fire at Central Park, near Meeker and Wright Special Education Cooperative, was reported during the early morning hours and damaged "thousands of dollars of equipment intended to fix a safety issue on a playground that is used primarily by special education students." 
"This isn't harmless fun. It is cruel and stupid," the city announced. 
The special playground equipment took the city longer than six months to receive, so there will be an apparent delay before they can rebuilt. 
Anyone with information about the act of arson is asked to contact Howard Lake Police Department at 320-543-3670. People can also submit messages to the City of Howard Lake on Facebook.